Experts to Examine Photo for Clues as to Cause of Deadly West Virginia Air Show Crash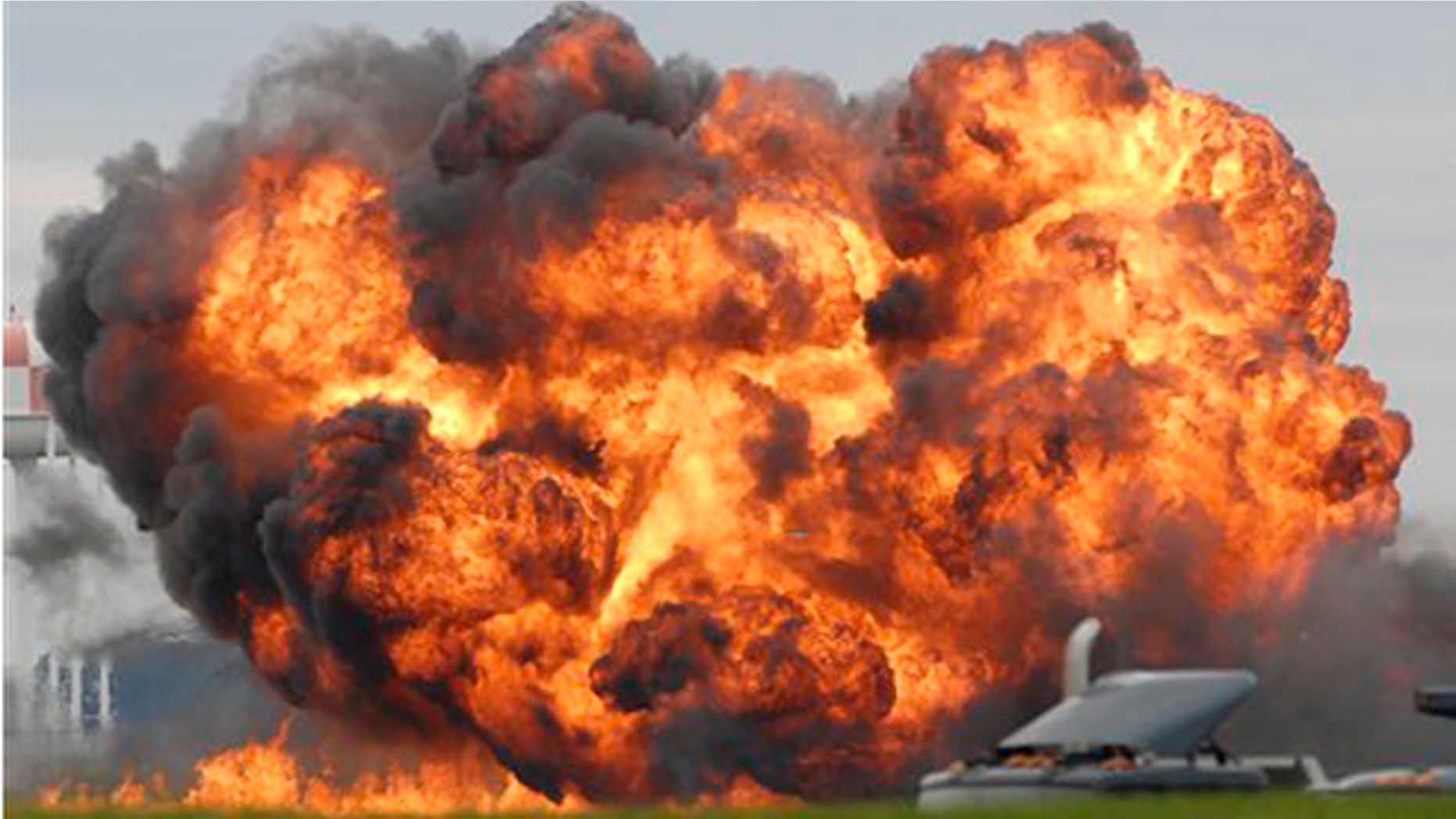 MARTINSBURG, W.Va – A photograph that appears to show an open panel on one airplane wing is among the evidence the National Transportation Safety Board will review from a deadly West Virginia air show crash.
Maryland State Police pilot Dave Cooper noticed the detail in a picture in The Journal, obtained it from photographer Ron Agnir and shared it with the NTSB.
Pilot John Mangan of Concord, N.C., was killed in the Sept. 17 crash of his 1950s-era North American T-28 C in Martinsburg. The accident occurred during an acrobatic roll, but there had been no sign of trouble in the moments before the plane plunged to the ground and exploded in a fireball.
"Sometimes they have inspection panels that you can look in, and it's only opened for maintenance," Cooper told the newspaper. "Basically, you pop those open, do your maintenance and then you pop them back up."
Accidentally leaving that panel open could affect the aircraft's elevator control, he said.
NTSB spokesman Peter Knudson said the agency welcomed the photograph and would review it, but he cautioned against speculation. The cause of the crash remains undetermined, he said, and a final report could take six to nine months.
The show was hosted by the West Virginia Air National Guard's 167th Airlift Wing and the Eastern West Virginia Regional Airport Authority.
Mangan, 54, was flying at speeds of more than 250 mph before he crashed nine minutes into a planned 15-minute performance of the Trojan Horse T-28 demonstration team.
The accident came a day after an air race crash in Reno, Nev., that killed 11 people and injured dozens.
No spectators were hurt in the West Virginia crash.