Experts in 'race against time' to recover remains of service members killed in Alaska 66 years ago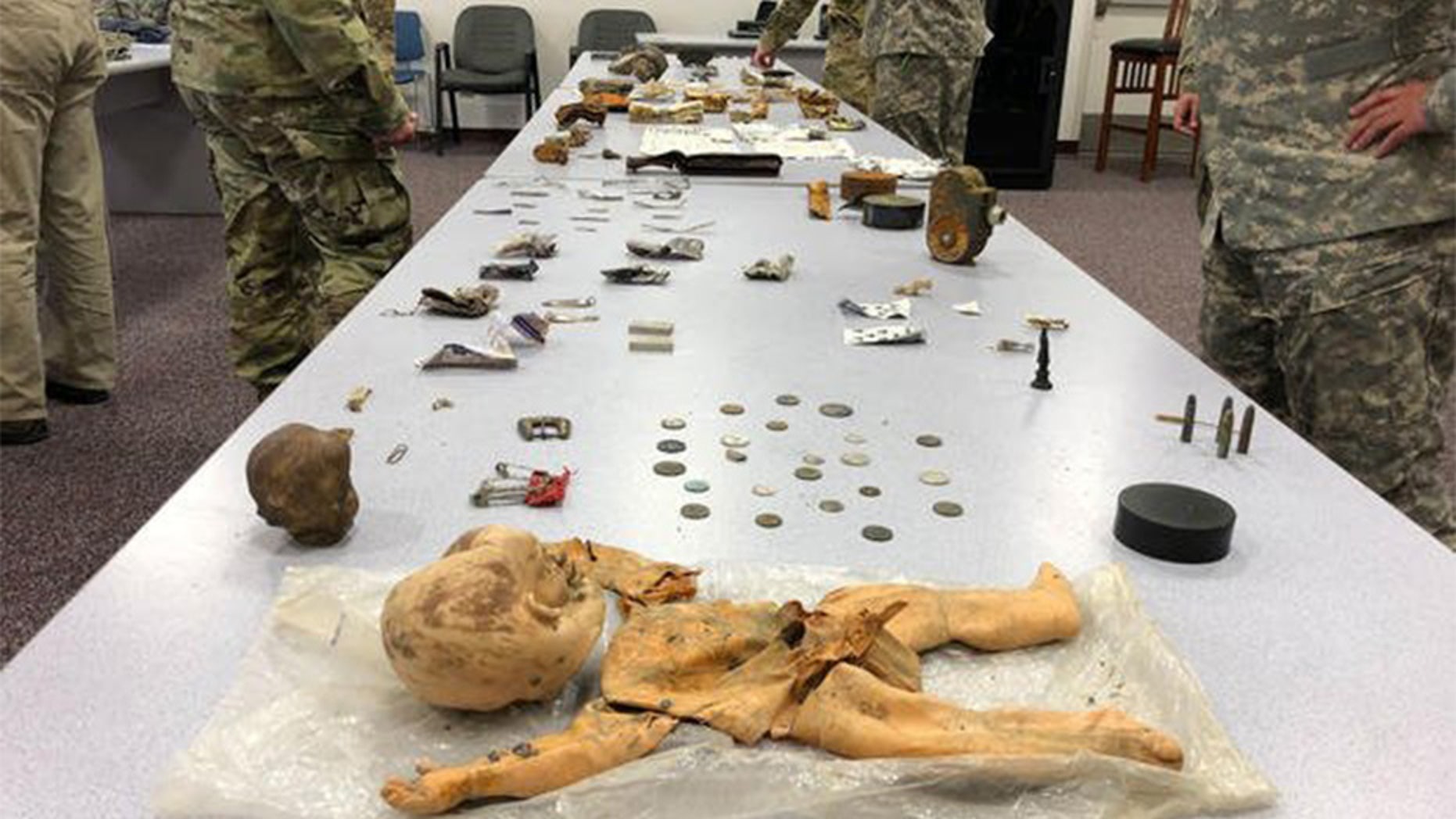 Service members trying to uncover the final sets of remains belonging to 52 American troops who died in a remote Alaskan plane crash nearly seven decades ago say they are in a "race against time" because the debris is moving closer to the edge of a glacier.
Volunteers from two bases in the area and mortuary affairs crews are once again on the Colony glacier to look for artifacts and remains from the 1952 crash, and so far this summer have found several items including wedding bands, dog tags and uniform pieces.
"It shows that it's a race against time. The ice will expose what it exposes and it's up to us to get it at the right moment," Air Force Capt. Victoria Martinez, who is leading this year's mission, told Military.com.
Officials say they probably have five more years of work to do there, but according to the website, the wreckage is less than a mile from the glacier's edge in Lake George and the entire site could soon be swallowed up into the ice.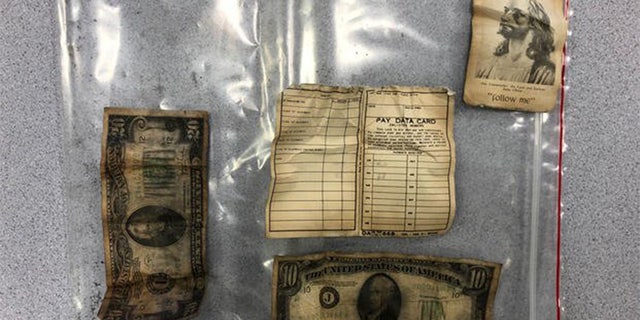 The Air Force C-124, which was transporting dozens of airmen, eight soldiers, a Marine and a sailor, slammed into Mount Gannett outside of Anchorage when it was flying to what is now Joint Base Elmendorf-Richardson.
For decades, no debris or remains were found, until an Army National Guard crew on a training flight spotted the wreckage in 2012.
Recovery operations have now been taking place yearly, but crews have a short window of time to do their work because shifting temperatures open up dangerous crevasses in the ice. The work period usually lasts from June to early July and so far 38 of the 52 sets of remains have been identified and sent back to families.
"Two of the rings I saw them find, and it was on the side, wedged in ice on the side of the crevasse, and it was only a matter of hours before it would've melted out and been lost," Martinez said about the discoveries this summer of items belonging to about 10 different people.
"When you're on your hands and knees and you're searching through millions of rocks on a glacier and you come across a ring it's really exciting," she added. "It's the smallest thing that we can maybe associate with someone."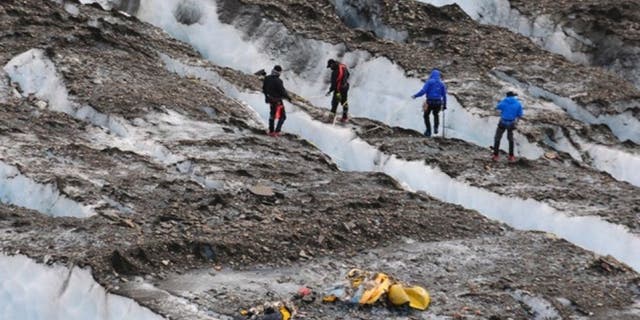 Air Force Capt. Brian Scallion, who is set to lead the mission next year, told Military.com that the recovery is helping bring closure to the families of the victims.
"We're having a huge impact on the families from 66 years ago who are finally getting something," he said.