Experts: Ferguson video of witness raising hands could bolster argument Brown was surrendering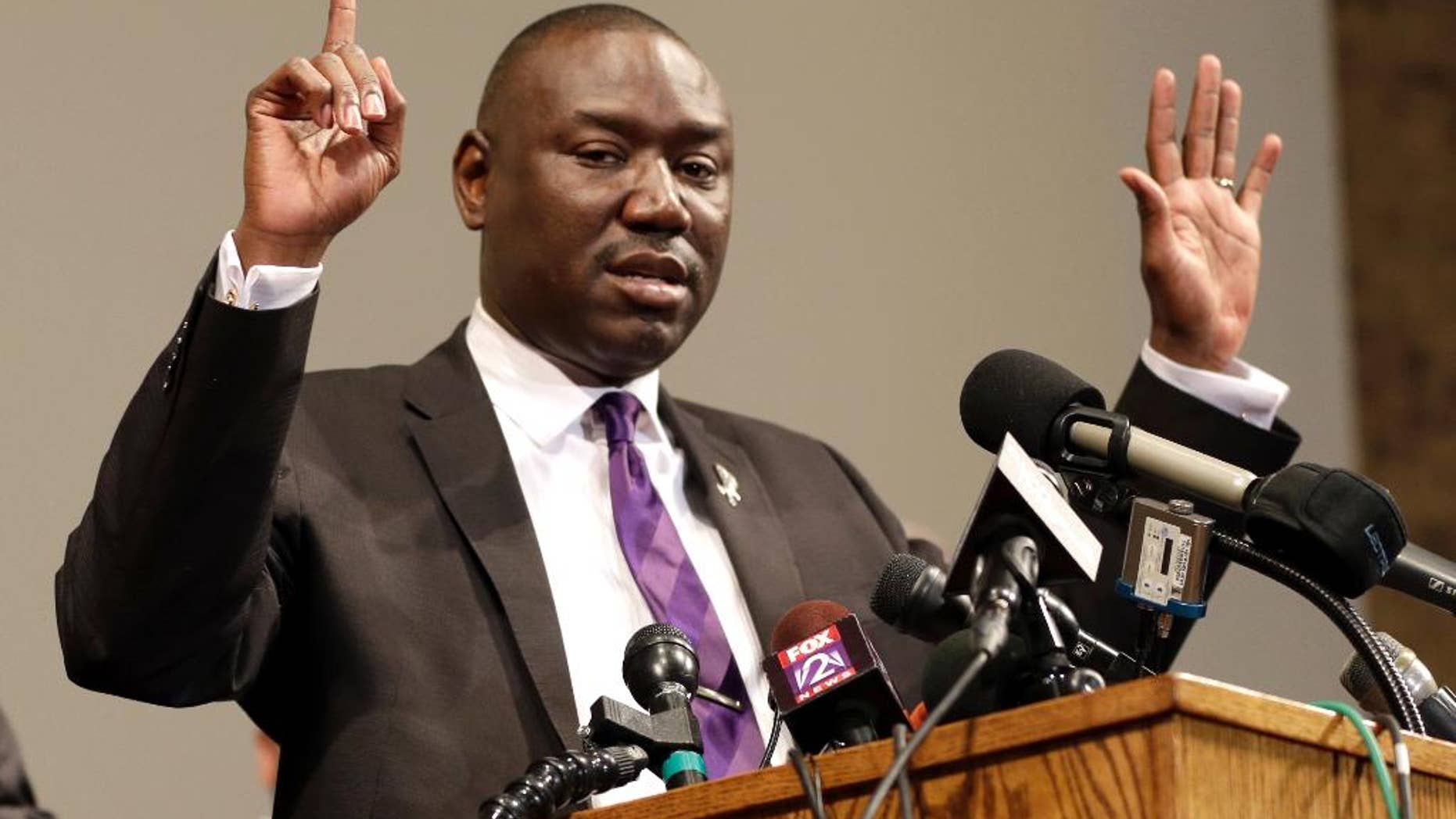 ST. LOUIS – Legal experts say cellphone video showing a witness raising his hands in the air immediately after the fatal shooting of a black 18-year-old by a white police officer in Ferguson could bolster arguments that Brown was surrendering when he was shot.
The video obtained by The Associated Press and first aired by CNN shows two landscapers who were working near the street where Brown was shot Aug. 9. In the video, a man can be heard saying the person shot had his hands up, while one worker raises his own hands in the air.
The man who took the cellphone video, who spoke on condition of anonymity because he feared for his safety, said the voice belongs to the worker raising his hands, but that isn't clear on the video.