Expert: Arkansas may have reliable source of execution drug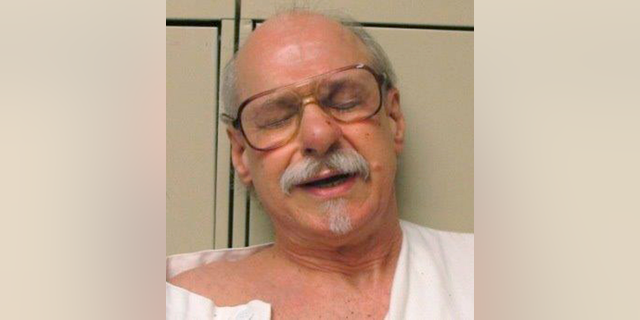 LITTLE ROCK, Ark. – A death penalty expert says Arkansas' recent purchase of a lethal injection drug — in a small amount and at a cheap price — suggests the state has found a reliable supplier to help it move 30 inmates from death row to the execution chamber.
The state Department of Correction said Thursday it had paid $250 in cash to buy enough midazolam for use in two executions. A heavily redacted hand-written receipt shows the material was picked up in person on Aug. 4.
"The $250 would lead me to believe they aren't buying from someone trying to benefit from a shortage," said Jen Moreno, a staff attorney with the Death Penalty Clinic at the University of California Law School at Berkeley.
With such a relatively small amount purchased — 40 vials — "maybe they have found a source," she said.
Arkansas purchased midazolam, vecuronium bromide and potassium chloride in bulk in 2015, spending $24,226 to buy enough of the chemicals to put eight inmates to death. The approaching expiration of its midazolam supply this spring led Gov. Asa Hutchinson to schedule eight executions in an 11-day period in April.
If the state has a supplier willing to provide Arkansas with drugs on an as-needed basis, the need to buy in bulk is gone. Hutchinson's office referred questions about the state's lethal drug supply to the state Department of Correction, which did not respond to requests for comment.
Arkansas' attorney general has certified to Hutchinson that inmate Jack Greene has exhausted his appeals and could be executed. Jason McGehee also would be eligible for execution if Hutchinson denies a clemency recommendation he won in April.
Hutchinson spokesman J.R. Davis said Friday that the governor has not decided whether to grant McGehee mercy.
Greene was convicted in western Arkansas in the 1991 death of Sidney Jethro Burnett, who was stabbed and had his throat slit after being beaten with a can of hominy. Burnett and his wife had accused Greene of arson. McGehee, as a teenager, directed the beating and killing of a snitch in northern Arkansas.
Based on how much of its lethal drugs were used in April's executions, Arkansas now has enough midazolam to conduct two executions, enough vecuronium bromide for 15 and enough potassium chloride for 11.
Midazolam sedates the inmates while the other drugs stop their lungs and hearts.
Execution drugs have come into short supply in the past decade, as manufacturers — including many in Europe — have said they don't want their products used in any state's death chamber. During Arkansas' series of executions in April, representatives from the European Union asked the state to stop.
The controversy hasn't stopped Hutchinson from seeking trade deals on the continent.
"It's not an issue," Davis said.
___
Follow Kelly P. Kissel on Twitter at www.twitter.com/kisselAP