Ex-Virginia Tech student on trial in slaying of girl, 13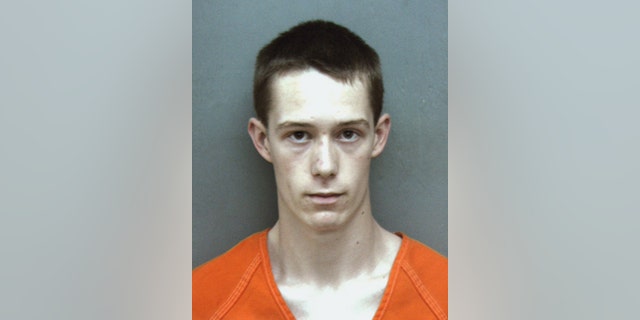 NEWYou can now listen to Fox News articles!
CHRISTIANSBURG, Va. – As testimony gets underway in the trial of a former Virginia Tech student charged with killing a 13-year-old girl, jurors could hear from an unlikely witness for the defense: his alleged accomplice.
David Eisenhauer, 20, of Columbia, Maryland, is charged in the 2016 stabbing death of Nicole Lovell, a middle school student from Blacksburg.
A jury was chosen Monday, and opening statements are scheduled for Tuesday afternoon.
As prospective jurors listened to a list of potential witnesses Monday, one name jumped out: Natalie Keepers. She is the former Virginia Tech student prosecutors say met with Eisenhauer before Lovell disappeared and discussed ways to kill her.
Eisenhauer's lawyers have filed a subpoena for Keepers to testify at Eisenhauer's trial, but her lawyers are fighting the move. In court documents, they said if called to testify, Keepers will invoke her Fifth Amendment right against self-incrimination.
"Most, if not all, of the testimony elicited from Keepers at the defendant's trial by either the prosecution or defense counsel would be incriminating," attorney Kristopher Olin wrote in a motion asking Judge Robert Turk to quash the subpoena. The judge did not immediately rule.
Keepers, 21, of Laurel, Maryland, faces a separate trial in September on charges of being accessory before the fact and concealing a dead body.
According to court documents and testimony during pretrial hearings, Keepers told police she discussed killing Lovell with Eisenhauer after he told her he feared she could be pregnant. Keepers said Eisenhauer told her he may have had sex with the girl at a party, but couldn't remember because he blacked out and woke up the next day in a ditch, the testimony and documents indicated.
Officers previously testified that Keepers said in police interviews that she was not present for the killing, but had helped Eisenhauer clean Lovell's body and dump it just over the state line in North Carolina.
Prosecutors have said Lovell climbed out her bedroom window to meet Eisenhauer in 2016 after the two communicated through an instant messaging app. Her body was found three days later.
Eisenhauer, of Columbia, Maryland, acknowledged meeting her, but told police he left when he saw how young she was.
The judge on Monday denied Eisenhauer's motion to suppress statements he made to police.
Eisenhauer has pleaded not guilty to first-degree murder, abduction and concealing a dead body.