Ex-University of Virginia lacrosse player to be sentenced in beating death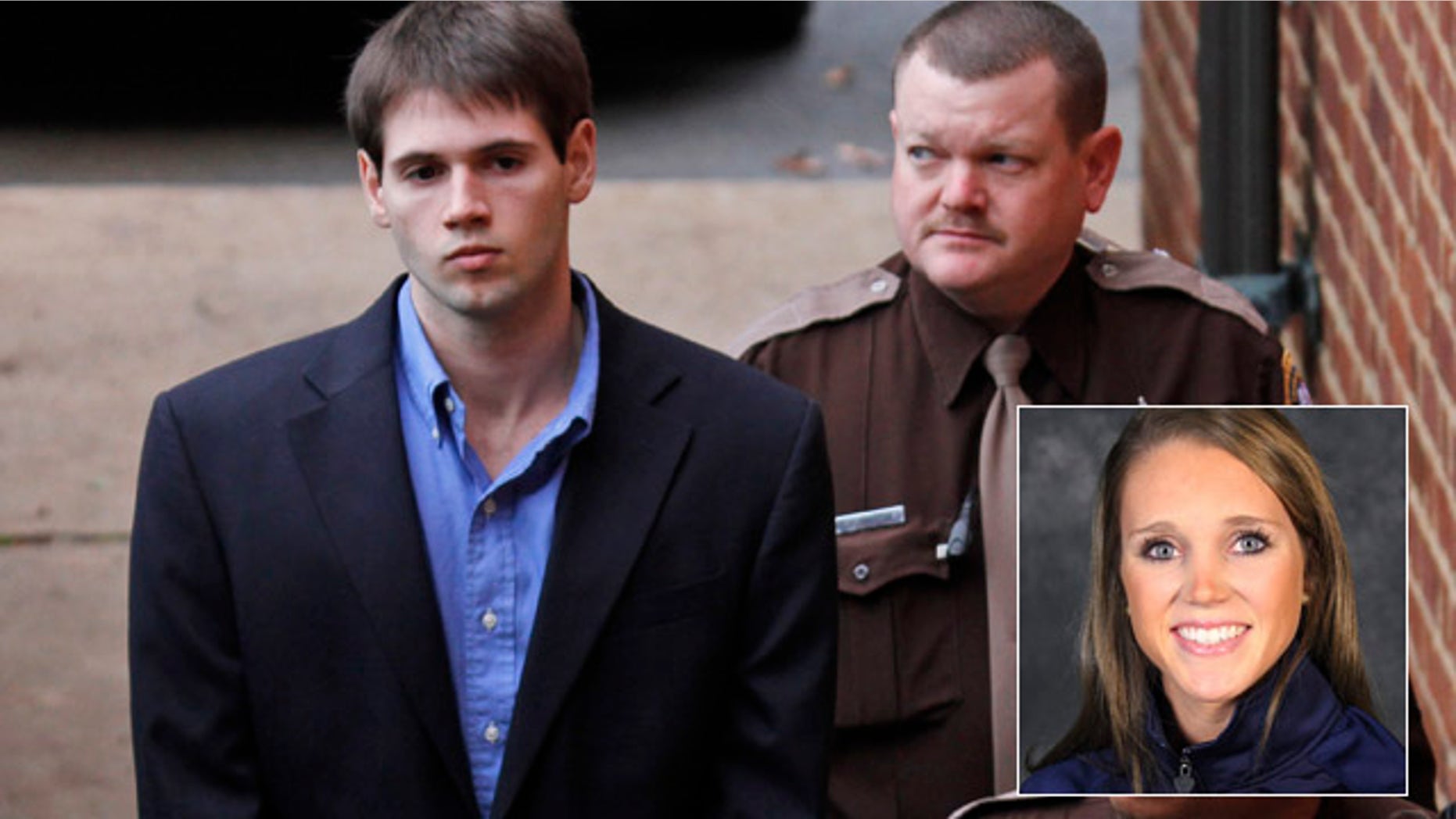 CHARLOTTESVILLE, Va. – A former University of Virginia lacrosse player convicted of killing his ex-girlfriend in May 2010 faces up to 26 years in state prison at his sentencing Thursday.
George W. Huguely V, 24, of Chevy Chase, Md., was convicted in February of second-degree murder in the beating death of Yeardley Love, 22, of Cockeysville, Md., a Baltimore suburb. Jurors also found Huguely guilty of grand larceny.
Charlottesville Circuit Judge Edward Hogshire, who presided at Huguely's trial, is likely to heed a jury's recommended sentence, according to legal experts. Virginia is one of only a handful of states in which jurors recommend sentences in non-capital cases and judges typically honor their wishes. Judges can reduce a sentence but not add to it.
Huguely's attorneys are seeking a 14-year sentence.
Huguely and Love, both seniors and varsity lacrosse players at U.Va., had a volatile relationship that spiraled into Huguely's deadly confrontation with Love late on the night of May 2, 2010, after a day of heavy drinking and golfing by Huguely. Love was found the next morning, her battered face in a blood-soaked pillow.
In a police interrogation video played at his trial, Huguely admitted he and Love had had a physical confrontation over their on-again, off-again two-year relationship but denied inflicting the fatal injuries Love suffered. He said she had banged her head against her bedroom wall.
A coroner concluded she died of blunt force trauma.
Love's death followed several months of tension between the two young athletes. Former teammates and friends testified that each accused the other of infidelity and related incidents of Huguely's escalating drinking.
The grand larceny conviction stems from Huguely's theft of Love's computer from her apartment.
During Huguely's sentencing, attorneys for Huguely and prosecutor David Chapman will make presentations and could introduce evidence that was not introduced at trial. Love's and Huguely's family are also expected to make statements. Huguely could also address the court.
Virginia has no parole but Huguely could reduce his sentence by 15 percent if he earns credits by participating in prison programs and stays out of trouble. He also would be credited with time served, leaving him with about 20 years in prison.
Love's mother, Sharon Love, has filed two lawsuits seeking nearly $60 million. One is aimed at Huguely while the other claims U.Va. and athletic department officials and coaches ignored Huguely's drinking and violent behavior.
Huguely was arrested in Lexington in 2008 after a drunken confrontation with a police officer.
Love's death has had a lasting impact in Virginia on at U.Va. It's easier now for abuse victims in Virginia to get a restraining order and students must tell U.Va. if they've ever been arrested.
School officials and students also have tried to make the culture on campus one in which people look out for each other and aren't afraid to report relationship violence.