Ex-Texas death row inmate now questions prosecutors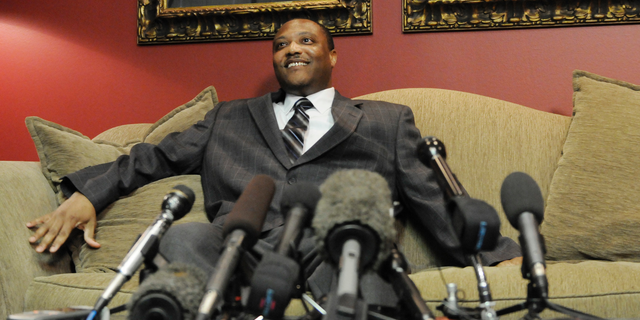 DALLAS – A man who was exonerated after spending 12 years on Texas' death row questioned candidates running to become Dallas' top prosecutor on Saturday about how they would prevent wrongful convictions like his.
Anthony Graves moderated a panel of candidates for Dallas County district attorney. Speaking to The Associated Press beforehand, Graves said he wanted to push forward changes to the criminal justice system in the nation's most active death penalty state.
"I understand better than most the power that the DA's office wields," Graves said. "And I understand better than most how bad that can go if they decide to abuse it. I lived that injustice."
Convicted in 1994 of being involved in the killings of six people, Graves was cleared in 2010 after an alleged accomplice recanted his testimony and an investigation found misconduct by the district attorney in the case. That prosecutor, former Burleson County district attorney Charles Sebesta, was later disbarred.
Graves now serves as the smart justice initiatives manager for the American Civil Liberties Union of Texas, which sponsored the event.
Two candidates, Democrats John Creuzot and Elizabeth Frizell, took part in Saturday's event. District Attorney Faith Johnson, a Republican, declined to attend. A spokesman for her campaign said Johnson would be "happy to attend" a forum with the Democratic winner of the March 6 primary.
Among the questions put to Creuzot and Frizell were how they would handle misdemeanor drug cases and whether they would direct their prosecutors to reduce or drop charges against defendants in cases where a conviction could make someone eligible for deportation.
When asked by Graves, both declined to commit that they would refuse to seek the death penalty, if elected. They said they would commit to not pushing for life sentences without parole for juvenile defendants.
Texas has executed 547 people since 1982, when the state resumed executions after the lifting of a U.S. Supreme Court ban. Thirteen people, including Graves, have been exonerated from Texas' death row, according to the Death Penalty Information Center, which opposes executions.
Despite its law-and-order reputation, Texas has enacted several changes to its criminal justice system in the last decade, including a bill signed in 2017 that includes new standards on the use of photo lineups and the testimony of jailhouse informants.
But Graves said Texas has to better implement the laws it has passed and consider further changes.
"There's been some words put on paper, but if you look at the actual practice, you would think someone is pulling one over on us," he said.