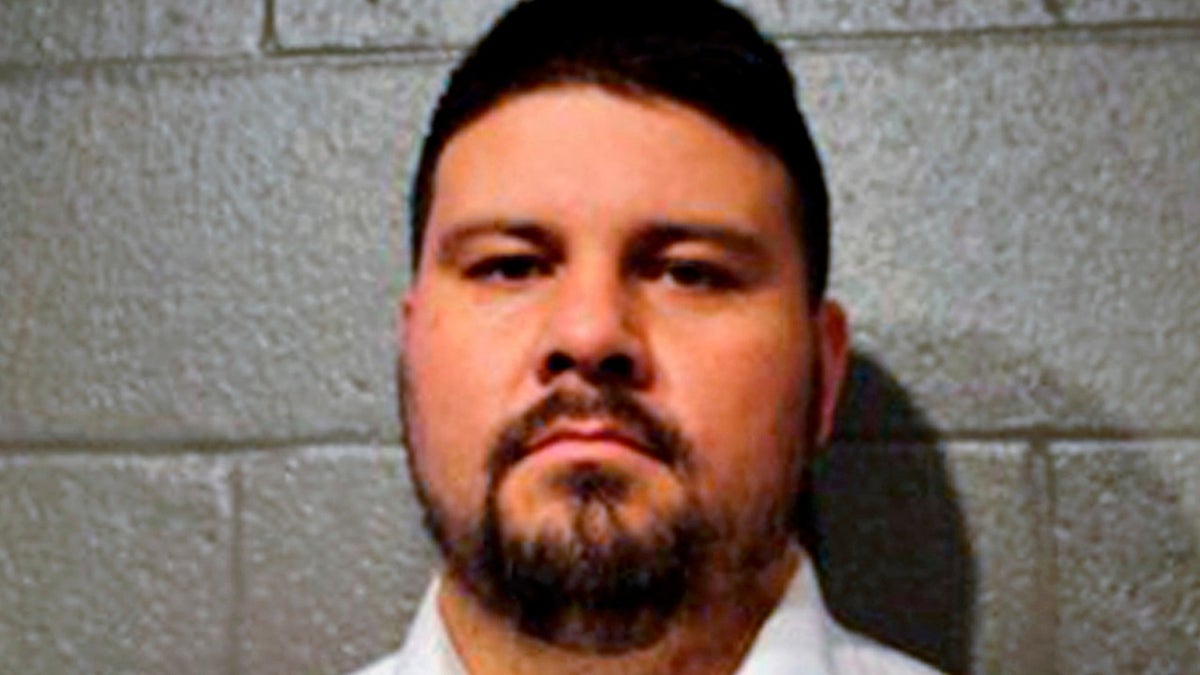 A former Republican state senator in Oklahoma was sentenced to 15 years in federal prison Monday for child sex trafficking.
Ralph Shortey, 36, was also ordered to serve 10 years of supervised probation once he's released from prison.
U.S. District Judge Timothy DeGiusti also said a fine -- which could be as much as $250,000 -- will be imposed on the former two-term lawmaker at a later date.
Shortey appeared in court and made a statement saying he "hoped the sentencing will be closure to those involved," FOX25 News reported.
Shortey pleaded guilty in November in exchange for prosecutors dropping three child pornography charges against him. He said at the time the plea deal was in the best interest of him and his family.
OKLAHOMA POLICE RELEASE BODY CAM FOOTAGE OF FORMER STATE SENATOR CAUGHT WITH UNDERAGE MALE
The former state senator, who represented southwest Oklahoma City, was arrested in March 2017 after police caught him in a hotel room with a 17-year-old male. Police said they went to the room after receiving a welfare check call placed by the teen boy's father. The officer said police smelled marijuana coming from the room.
Shortey, a father of four, was accused by officers of hiring the teenage boy for sex. He resigned shortly after the arrest and his wife obtained a divorce earlier this year.
The Moore Police Department released body camera footage of Shortey in the hotel room with the boy. He told officers he and the teenager were having a conversation in the room.
A police report indicated a search of the teen's tablet computer uncovered a series of sexually explicit exchanges in which Shortey referred to him as "baby boy" and offered him cash in exchange for "sexual stuff."
OKLAHOMA STATE SENATOR CHARGED IN CHILD PROSTITUTION CASE
The FBI became involved in the case following Shortey's arrest and searched his Oklahoma City home. The FBI discovered Shortey had previously used fake names to send and receive child pornography and to go on Craigslist to seek casual encounters with males, the "younger the better."
The Associated Press contributed to this report.