Ex-Oakland Raider awaiting murder retrial charged with three additional killings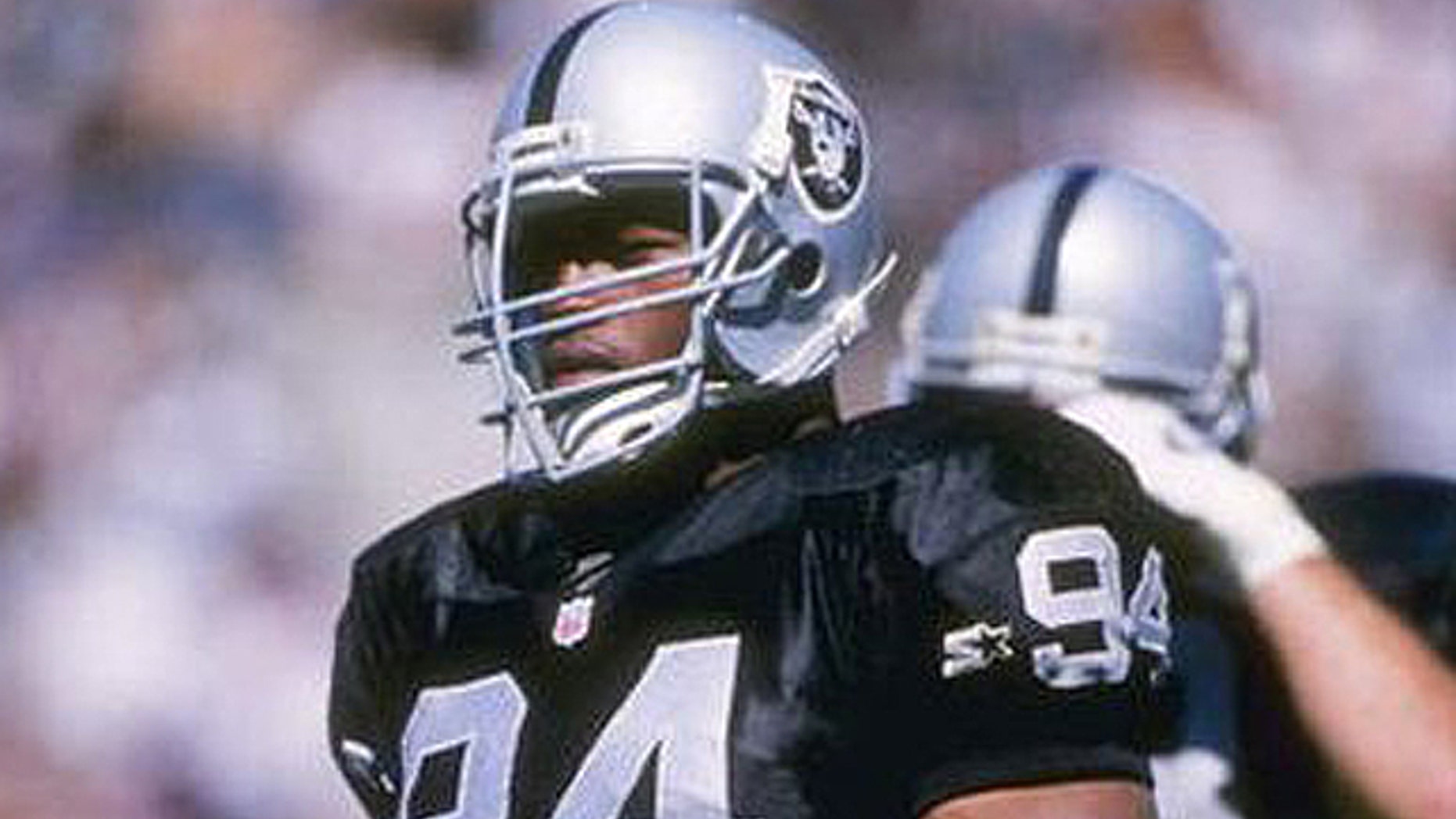 A former Oakland Raiders defensive end and first-round draft pick, who was awaiting retrial for a 2008 murder, has been charged in three additional cold case murders.
Anthony Wayne Smith, who played with the team from 1991 to 1998, has been accused in a criminal complaint filed Monday in Los Angeles County Superior Court of killing brothers Kevin and Ricky Nettles in November 1999, and killing Dennis Henderson in June 2001, the Los Angeles Times reports.
Smith, 45, also faces special circumstances allegations of torture and multiple murders, several counts of kidnapping and robbery, according to the complaint.
A mistrial was declared in April after a jury deadlocked on whether Smith should be convicted of murder in the death of Maurilio Ponce in 2008. Dewann Wesley White, of Bloomington, has also been charged in Ponce's death and is awaiting trial. A third defendant, Eric Honest, 42, of Los Angeles, was found guilty in April of second-degree murder and is awaiting sentencing, attorney told the newspaper.
Sandi Gibbons, a spokeswoman for the Los Angeles County district attorney's office, said she did not know the motive for the three additional killings. Michael Evans, who was representing Smith in his first trial, could not be reached Wednesday for comment on the new murder charges, the newspaper reports.
Gibbons told the newspaper that the murders of Henderson and the Nettles brothers were investigated and filed as a capital case. Prosecutors will not make a decision on whether to seek the death penalty until "closer to the trial," she said.
Smith, originally of Elizabeth City, N.C., notched 57.5 sacks in seven seasons. He is now being held without bail and is scheduled to be arraigned on July 17.