Ex-hero Philadelphia officer leaves jail after 16 months as rape, trafficking charges dropped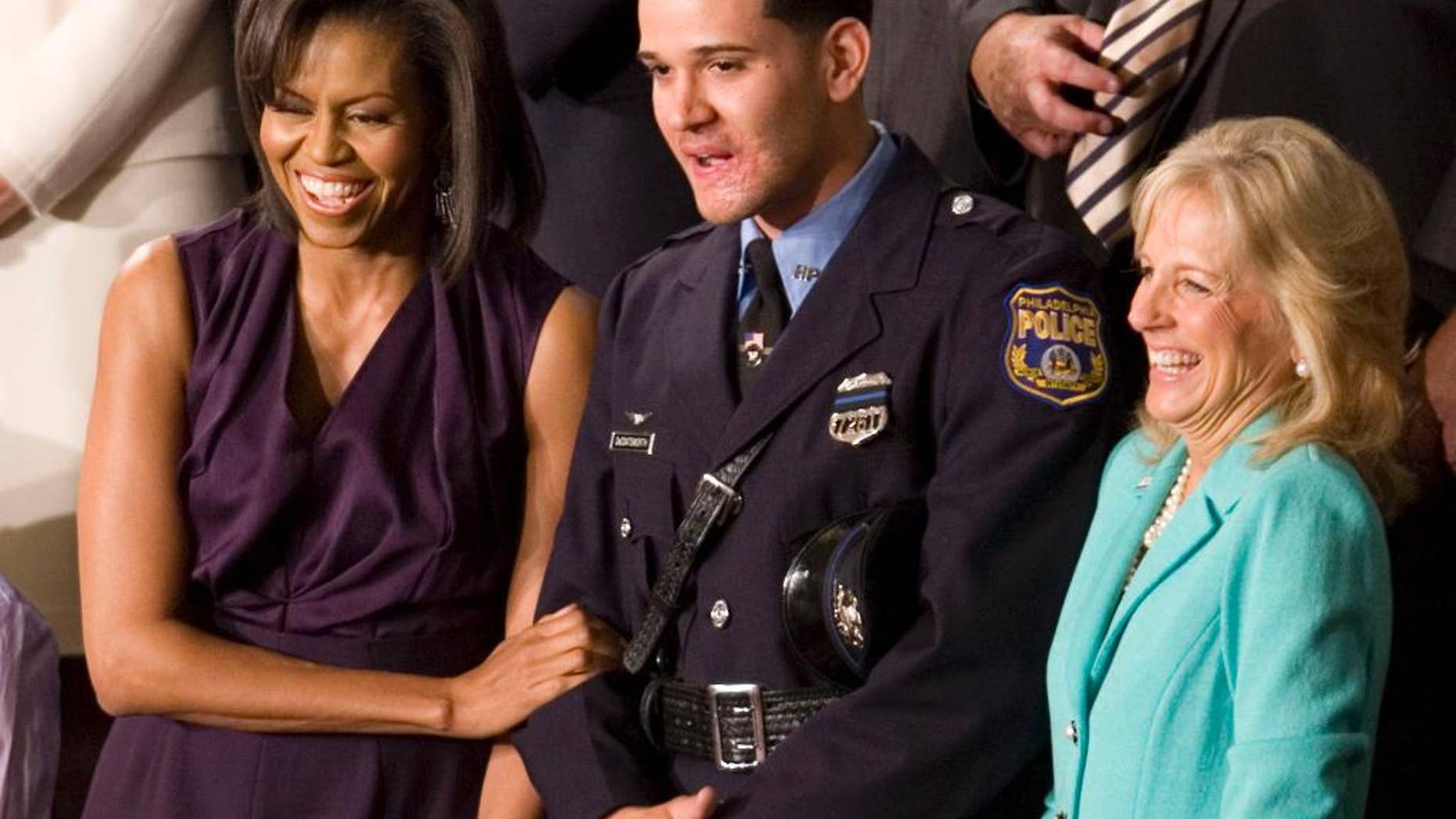 PHILADELPHIA – A former Philadelphia police officer honored by the White House before being accused of the gunpoint rape of two prostitutes has left jail after the case unraveled.
Richard DeCoatsworth is free Monday after more than a year in custody on as much as $60 million bail.
The defense had planned to challenge the credibility of the two accusers at trial.
Prosecutors say they dropped rape and human trafficking charges "after an intense follow-up investigation."
DeCoatsworth had pleaded guilty to some charges in February, but later withdrew his plea.
He still faces a felony assault charge involving an ex-girlfriend, and plans to fight those charges.
DeCoatsworth, who was shot in a police pursuit, was honored at the 2009 State of the Union address. He left the force in 2011.