Ex-boyfriend who fled US after death of New York college student had an 'obsession' with her, roommate claims
The New York college student who has now become the subject of an international manhunt after fleeing the country for Nicaragua late last week reportedly had an "obsession" with the female classmate who was found dead in his off-campus home.
A student who identified herself as a close friend and roommate of Haley Anderson, whose body was discovered Friday near Binghamton University, said Orlando Tercero became fixated on her as they studied and hung out over a two-year period.
"They hooked up in the past, but to her, it was pretty platonic and she didn't want to have anything seriously," Mishela Topalli, 21, told TIME. "That was actually a while ago, but he never got over his obsession of her."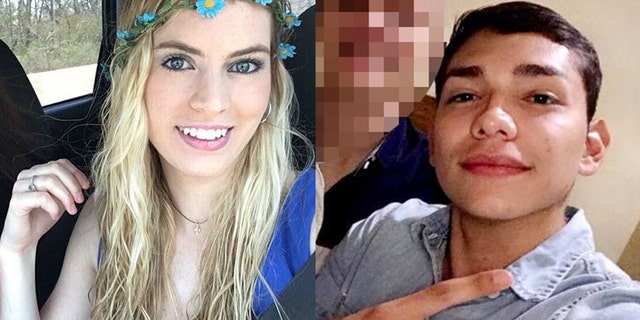 Anderson and Tercero, both 22, were students at the university's Decker School of Nursing. Binghamton police on Monday named Tercero as a person of interest in Anderson's death, which they are ruling a homicide, and said he left the U.S. on a Nicaragua-bound flight before her body was found at a home where he lived.
"We are trying to seek closure to Haley's family and obviously bring the person responsible to justice," Binghamton Police Lt. Cory Minor told Fox News on Tuesday.
Investigators said Tercero previously had a relationship with Anderson and another friend told Fox News in a text message that he was her ex-boyfriend.
"We knew he had some fixation on her, for sure," Topalli said. "Even his friends would say so."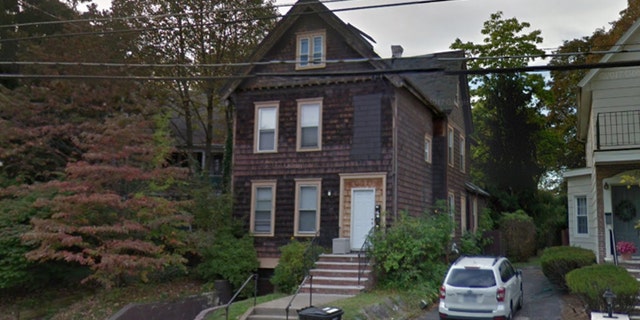 Topalli said she and her two roommates grew worried last week after Anderson stopped responding to messages on her phone. Days later, Anderson was found dead inside a home on a tree-lined block just minutes away from the university's campus. The cause of death has not yet been revealed.
"I don't know why anyone would hurt Haley," Topalli told TIME. "She was so alive. She was so bright, so energetic. Anytime she would come into the room, she would always cheer us up."
Broome County District Attorney Steve Cornwell said Monday that his office wants to obtain an indictment against Tercero from a grand jury in connection with Anderson's death, then file a warrant for his arrest.
Cornwell added that the warrant would then be presented to the U.S. State Department in a bid to get them to pressure the Nicaraguan government to send Tercero back to U.S. soil.
"When a life is taken, we will use all available legal procedures and resources to bring justice to the victim, her family, the defendant and our community," Cornwell said in a statement.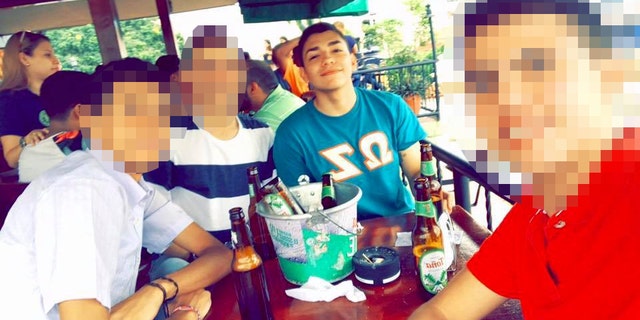 Minor told Fox News on Tuesday that his department is still working to figure out if Tercero, a U.S. citizen who was born in Miami, has a Nicaraguan citizenship.
Police Chief Joseph Zikuski said to ABC News a day earlier that Tercero has family in the Central American country but "there's a chance they may not extradite him" if he has citizenship status.
A Facebook page viewed by Fox News purportedly belonging to Tercero, which has been taken down, had numerous posts expressing his fondness for Nicaragua.
Zikuski told ABC News that police believe he left the U.S. Friday morning on an 8:40 a.m. flight out of New York City's John F. Kennedy International Airport, about a 3.5-hour drive from the university.
"We were a few hours behind him," Zikuski said. "Then we put two and two together quickly."
Minor confirmed to Fox News that Anderson filed a police report back in September over an incident in which she blamed Tercero for damaging her car tires, but dropped it after he paid her back for the damage.
Anderson's friends told Binghamton's student newspaper that she had worked as a barista at a café in the university library and was set to begin a job at an emergency room on Long Island after graduation in May.
"She was the warmest person," Josephine Artin, a senior student who also identified herself as a roommate of Anderson's, told the Pipe Dream. "I didn't know anybody who didn't like her. Her laugh was contagious — I would always be laughing just because she was laughing."
As of Tuesday, Tercero's status with Binghamton University is unclear. The university told Fox News that it is looking into the matter.
Binghamton University President Harvey Stenger described Anderson, a native of Westbury, as a "beloved and vital member" of the school.
"Today I had the opportunity to meet with members of Haley's immediate family and learn more about her as a daughter, sister and loyal friend," he said Monday in a statement. "Haley was just months away from graduation, with a bright future ahead of her, and it is difficult to comprehend that she will no longer be with us."