Ex-boxing champ Paz pleads no contest but says he's innocent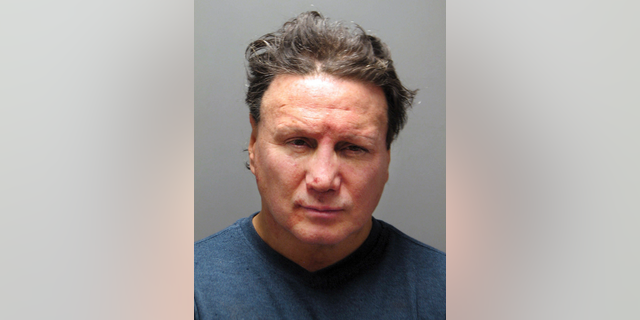 WARWICK, R.I. – Five-time world boxing champion Vinny Paz pleaded no contest Thursday in Rhode Island to assaulting his girlfriend, and received a one-year suspended sentence and one year of probation.
But not long after he was sentenced, he proclaimed his innocence.
"Nothing happened. I'm always innocent," Paz told reporters gathered outside Kent County District Court.
Paz, 55, entered his no contest plea to a domestic simple assault charge hours after Warwick police forced their way into his home following a call at about 3 a.m. by a relative of Paz's girlfriend. He was also ordered to stay away from the victim and undergo counseling, as well as undergo evaluations for mental health and substance abuse.
Police said that the girlfriend barricaded herself inside a bathroom out of fear. When officers arrived, they said they found she had been assaulted, with injuries to her face. She was taken from the home on a stretcher and placed in an ambulance.
Warwick Police Chief Stephen McCartney told media outlets that alcohol may have been a factor. Paz told reporters outside court that he does not have a drinking problem, and signed autographs for fans as he left.
Paz is known for his comeback after he broke his neck in a car crash. His story was dramatized in the 2016 film "Bleed for This," starring Miles Teller.
It's the second time Paz has been arrested in recent months. He was charged with felony assault in January after he allegedly bit a man and knocked out his teeth after accusing him of stealing $16,000. Paz has maintained his innocence and said in several Twitter postings and after being released on personal recognizance that he was the victim.