'Evil did not win,' say parents of Newtown victim as families launch website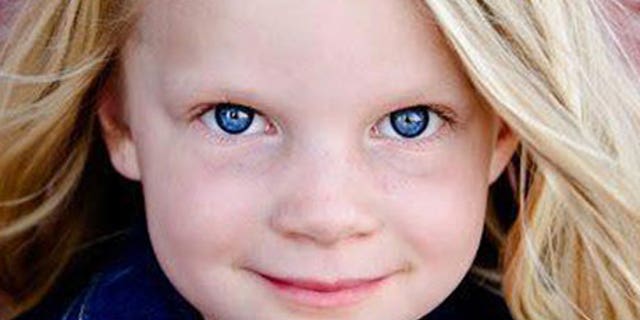 Parents of the 20 children killed in the Newtown shooting announced the formation of a website Monday dedicated to the memory of all the victims, while one family released an emotional video declaring that "evil did not win."
Several parents gathered today in Newtown, Conn., to unveil a website called "MySandyHookFamily.org" that is "intended to serve as a singular place of sharing, communication and contact with the families of those who lost their lives that day."
The website "allows us the opportunity to honor those taken from us so violently," said Krista Rekos, whose 6-year-old daughter, Jessica, died in the Dec. 14 shooting at Sandy Hook Elementary that killed 20 children and six adults.
[pullquote]
"December 14, 2012, forever and unalterably changed our lives," said Rekos. "Since that day, we have been overwhelmed by the outpouring of kindness, love, prayers, generosity received from the entire world."
Rekos and JoAnn Bacon, whose daughter Charlotte also died in the tragedy, both spoke on behalf of the families.
Saturday marks the one-year anniversary of the shooting in which 20-year-old Adam Lanza opened fire inside the elementary school, killing 26 people before shooting himself. Lanza, who was obsessed with mass shootings -- like the 1999 Columbine massacre in Colorado -- shot and killed his mother, Nancy Lanza, at their Newtown home before driving to the school. Once there, Lanza used his mother's Bushmaster XM15-E2S rifle to shoot his way through a glass window at the front of the school.
Principal Dawn Hochsprung and school psychologist Mary Sherlach were the first to be killed by Lanza. The gunman then stormed two classrooms, killing 20 children and six adults in total. It was the second deadliest mass shooting by a single person in U.S. history.
On Monday, the mother of 6-year-old Emilie Parker released a video on YouTube declaring that "evil did not win that day."
"Emilie loved mornings," Alissa Parker is heard saying at the beginning of the video. "She loved making art...she loved being fancy."
Parker talks about how her daughter's last project was stuffing a box with toys for charity.
"Every time I'd see the box, I couldn't bring myself to do anything with it," Parker says. "It serves as a painful reminder that there was this loss of one of the most giving and selfless people I'd ever met. It's hard to imagine a world that didn't have that goodness and selflessness in it."
"I felt consumed with how evil can be so powerful," says Parker, after opening a box containing the clothes her daughter had worn that day.
But, Parker says, as letters of love and support "poured in" from millions of people, she started to feel a "strength and power that lifted me."
Parker and her husband, Robbie, decided then to start a school safety group and raise money for art programs in schools as well as emergency response medical care for children in Guatemala.
"Evil didn't win that day," Alissa Parker says. "We'll carry on that love like she had."
FoxNews.com's Cristina Corbin contributed to this report.