Escaped New Hampshire Prisoner Said to Be Armed, Dangerous, Out for Revenge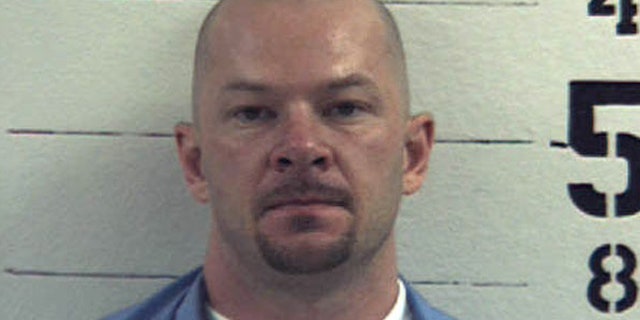 NEWYou can now listen to Fox News articles!
An escaped prisoner from New Hampshire is thought to be armed and dangerous -- and possibly out for revenge against two individuals, police said Monday.
David Glenn Hobson, 33, is said to have escaped the Carroll County House of Corrections in Ossipee, N.H., near the Maine border, by scaling the razor wire fence Thursday.
"He's holding a grudge against two individuals," Maine State Police spokesman Stephen McCausland told ABCNews.com. "We warned them early and we believe they're in a safe place." He wouldn't provide any further details.
He had been awaiting trial on a burglary charge and still has family in the area, the Union Leader reported. Authorities said they think he's hiding close by, most likely in nearby woods.
"Mr. Hobson should, if he could and would, turn himself in to authorities where he will be safe, and so this three-day manhunt can come to an end ... the expense that has gone into this and the stress, particularly to his family, can also come to an end," U.S. Marshal Noel March told reporters Monday.
Police say a stolen SUV from Wakefield, N.H., was found overnight near the Sanford-Alfred-Lyman town lines. They suspect the vehicle is linked to Hobson. Investigators found a considerable amount of blood in the vehicle, suggesting Hobson was seriously injured.
A jail official told ABCNews.com that a bloody shirt was also found, outside the jail.
State, federal, county and local officers searched several areas in Alfred and Sanford on Saturday and early Sunday morning with no sightings of Hobson.
Police are asking for the public's help in locating the 2004 blue Honda Accord stolen from Sanford Thursday night or early Friday morning.
His father, Glenn Hobson, was arrested Friday for allegedly assisting the fugitive by providing supplies, though not weapons.
March said the public should be alert but "not alarmed."
"He's not on a shooting rampage or a home invasion rampage," March said. 'No one's been hurt, no one's been injured."