Entire F-35 stealth fighter jet fleet grounded by military after crash in September
NEWYou can now listen to Fox News articles!
The U.S. military on Thursday grounded its entire fleet of F-35 stealth fighters after one of the jets crashed during a training mission in South Carolina last month, officials said Thursday.
The stand down affects more than 200 jets while an "inspection of a fuel tube" in F-35 engines takes place, according to a Pentagon spokesman.
"If suspect fuel tubes are installed, the part will be removed and replaced. If known good fuel tubes are already installed, then those aircraft will be returned to flight status. Inspections are expected to be completed within the next 24 to 48 hours," Joe DellaVedova, a spokesman for the F-35 program, said in a statement to Fox News.
The inspections come in the wake of an F-35B jet crash outside of Beaufort, S.C. on Sept. 28.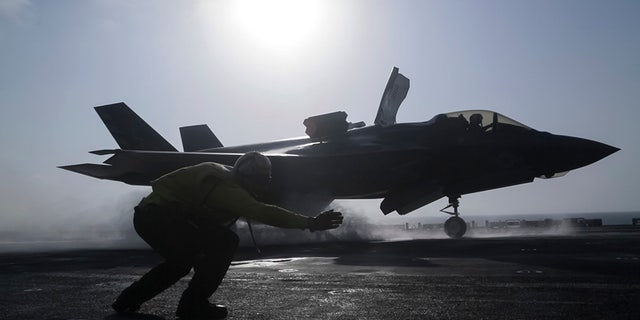 In that incident, a 2nd Marine Aircraft Wing F-35B crashed at about 11:45 a.m. into an uninhabited marsh island near the Grays Hill community. The Marine pilot was able to eject before the crash and did not suffer any serious injuries.
The jet was based at Marine Corps Air Station Beaufort and on a routine training missing at the time. The Marine version of the jet is capable of short takeoffs and vertical landings, and one flew its first combat mission last month in Afghanistan.
NEW MILITARY JET CRASHES, PILOT EJECTS IN SOUTH CAROLINA
The Air Force, Navy and Marine Corps all have their versions of the F-35, each of which costs about $100 million. Cost overruns and delays have plagued the development of the 5th generation fighter jet.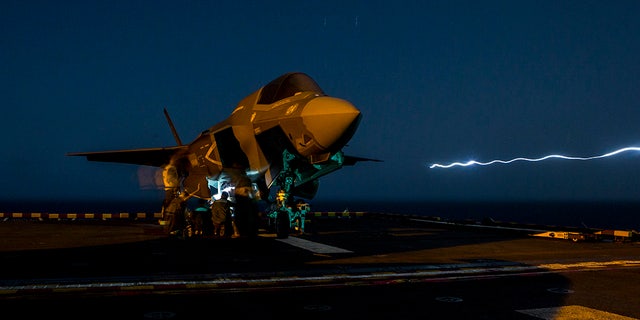 Of the 280 operational F-35s purchased to date by the U.S. and international partners, only about half can fly, Vice Adm. Mat Winter, director of the F-35 Joint Program Office, told reporters in March, according to Military.com.
Military officials said the inspections ordered this week are to help prevent any future incidents.
"We will take every measure to ensure safe operations while we deliver, sustain and modernize the F-35 for the warfighter and our defense partners," DellaVedova said.
​​​​​​​The Associated Press contributed to this report.