Engineer's safety suggestions could have warned residents before deadly Wash. landslide, experts say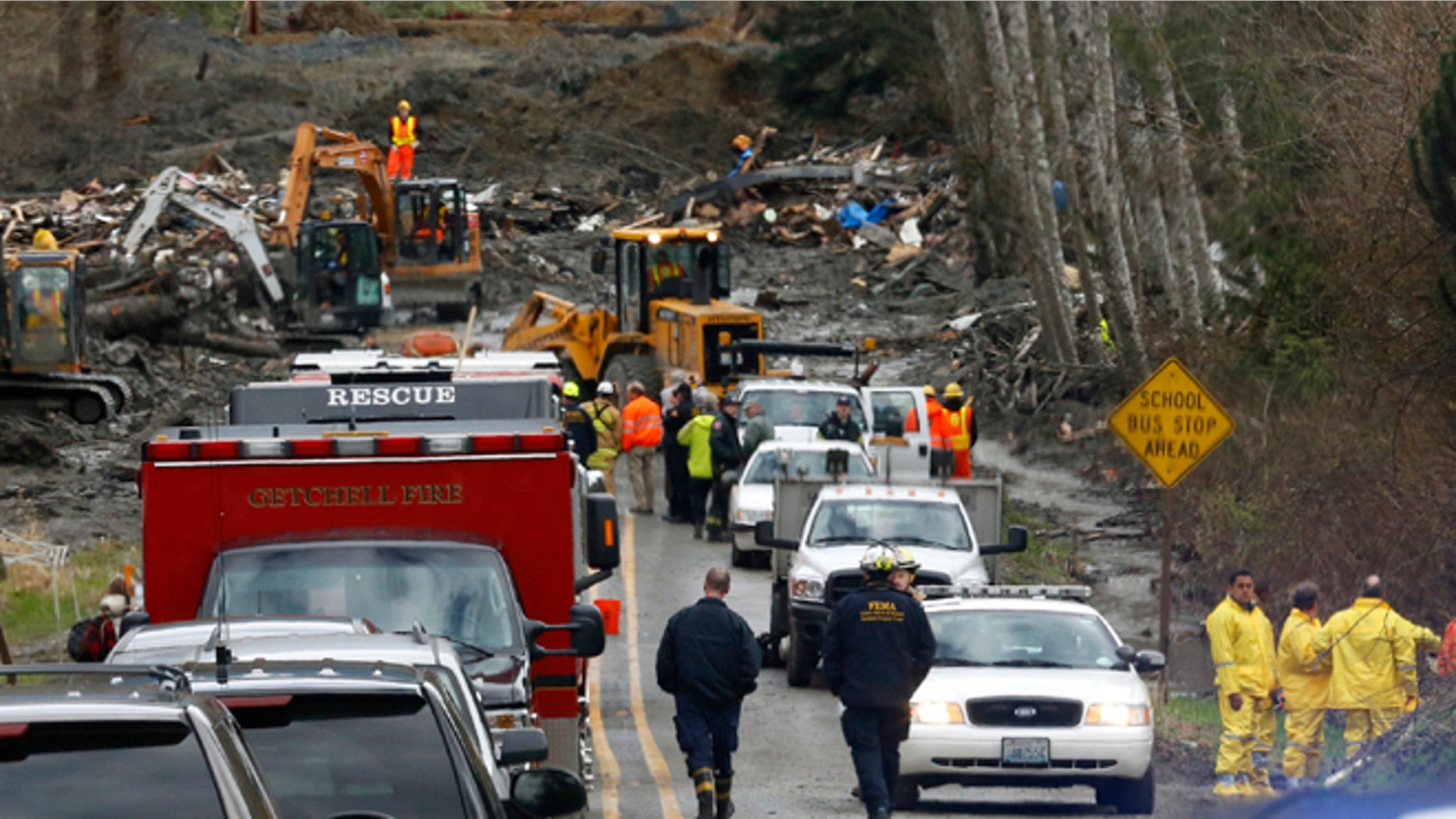 A local engineer recommended safety measures eight years ago that may have alerted residents in Snohomish County, Wash. to the dangers of a hillside that gave way in March, killing 43 people in the subsequent landslide.
However, despite the recommendations, experts who studied the landslide area told The Wall Street Journal that there is no indication such measures were implemented.
The measures, that included the installation of markers to monitor movement of the earth, were proposed in 2006 after a smaller slide, according to The Wall Street Journal. Geological experts say that if implemented, these steps could have signaled the danger lurking in the hill that collapsed on March 22.
"In hindsight, it's easy to see how good a suggestion it was," said Daniel Miller, a Seattle geological scientist. "Particularly in a site like this that poses a hazard even after a landslide occurs."
The emails come as Snohomish County faces over three dozen legal claims from landslide victims and their families. A spokesperson for the county declines to answer questions as they could fall under the scope of a future inquiry.
County leaders said in the aftermath of the slide that one of such magnitude wasn't foreseeable, and that they did everything they could to keep residents safe following the 2006 slide, including bolstering the banks of the Stillaguamish River at the base of the hill to prevent flooding caused by slides.