Embattled University of Tennessee chancellor steps down amid diversity controversy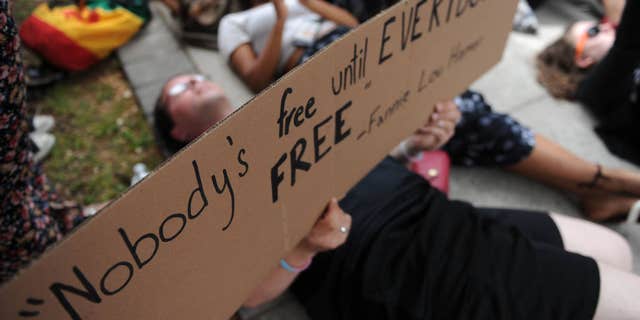 NEWYou can now listen to Fox News articles!
Jimmy Cheek, the chancellor of the University of Tennessee in Knoxville, is resigning to rejoin the faculty.
In a Tuesday announcement, the university praised Cheek for increased diversity at the school, record fundraising and $1 billion in new construction and renovation.
Cheek has also faced numerous challenges during his tenure. They include a lawsuit over the university's handling of sexual assault complaints and lawmaker anger that led to the defunding of the UT Office of Diversity last month.
Lawmakers had opposed the Office of Diversity's recommendations to use gender-neutral pronouns for transgender students and to avoid religious-themed holiday parties. They also opposed an annual student-run "Sex Week" event on campus.
Cheek said at a news conference his resignation was a personal decision that had nothing to do with those issues.
"We've had challenges ever since I've been here, and it had absolutely nothing to do with this decision. This decision had to do with how much time and effort I spend on this job," he said. "These are 24-hour, every-day-of-the-week jobs. You can do that for a certain length of time, but you can't do it indefinitely."
Cheek has been chancellor since 2009 and will remain in that position until a successor is appointed.
UT President Joe DiPietro said at the news conference that officials will start the search for a new chancellor immediately.
He hopes to have a candidate to recommend to the Board of Trustees by the fall and have someone on the job by early in the spring semester, he said.
Cheek, who will join the Department of Leadership and Policy in Higher Education, called being chancellor "the greatest job I've ever had."