Embattled Albuquerque schools chief to learn fate after hiring official charged with abuse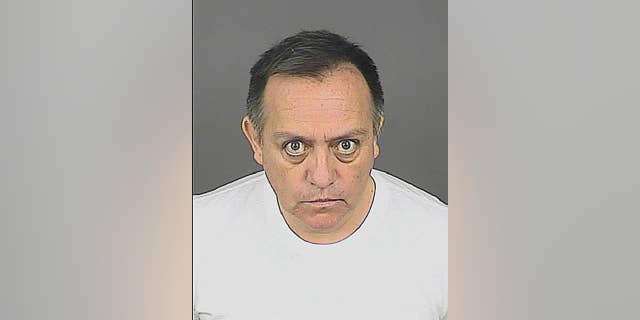 NEWYou can now listen to Fox News articles!
ALBUQUERQUE, N.M. – WTDeveloping from meeting scheduled for 7 a.m. MDT.
The embattled superintendent of New Mexico's largest school district is expected to learn Thursday if he'll stay on the job or be forced out just two months into his position.
Board members are scheduled to vote on whether Luis Valentino will remain the head of Albuquerque Public Schools after he hired an administrator who faces child sex abuse charges.
Valentino hired Jason Martinez to head the troubled district's instruction and technology division.
But the district never completed its background check on Martinez, who was charged in Colorado with felony sexual assault on a child involving two victims.
Martinez resigned abruptly last week.
On Tuesday, Valentino told reporters he is upset with himself for not being aware of Martinez's many legal problems.
A lawyer for Karen Rudys, the district's interim assistant superintendent for human resources, said Valentino was informed multiple times about Martinez refusing to complete his background check but ignored those concerns.
However, Valentino denied that allegation.
Valentino became superintendent in June and hired Martinez before he took over.
Denver County Jail records show Martinez was booked there Wednesday on a no-bond hold. Authorities say he violated the terms of an earlier bond agreement when he left the state without court permission.
Martinez worked for Denver Public Schools for 10 years, ending in 2012.
He was arrested in Denver in the sex abuse case in 2013. Neither of the alleged victims was connected to his employment at the district.
In Albuquerque, some parents started circulating an online petition calling for Valentino's resignation, collecting more than 1,500 signatures.
The school board asked residents for patience while it weighs Valentino's future. Classes in the district started earlier this month.
"You deserve answers to your questions, an explanation of what has transpired during Superintendent Valentino's tenure, and information about how we plan to address these circumstances," the board said in a statement Wednesday. "As soon as we are able to respond, we will. Until then, we ask for your patience and understanding."