Emanuel AME Church Nominated for Nobel Peace Prize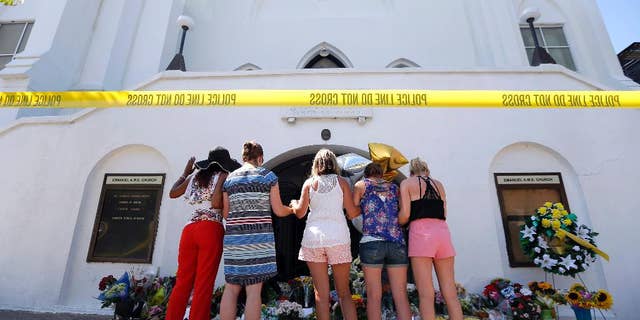 NEWYou can now listen to Fox News articles!
A group of politicians from Illinois have nominated the Emanuel AME Church of Charleston, South Carolina, where nine people were brutally gunned down during a Bible study last June, for a Nobel Peace Prize.

Thornton Township, Illinois, supervisor Frank Zuccarelli noted in a WBBM-TV report Monday that the nomination was inspired by the stunning decision of the church family to forgive the accused killer of the nine and avowed white supremacist Dylann Roof, just days after the attack.
"If anyone was responsible for promoting the peace, it was Mother Emanuel and the church leadership," said Zuccarelli, who traveled to Charleston with other politicians in the aftermath of the attack, according to The Post and Courier. "They demonstrated more love, peace and forgiveness than we have ever seen before. ... They are a great example for us all to follow."
The church was nominated by four U.S. congressmen from Illinois, a state senator, and U.S. Rep. G.K. Butterfield, D-N.C., chairman of the Congressional Black Caucus. An Illinois state senator, two college professors and Clyburn also signed on, explained the Courier report.
Zuccarelli and politicians, including U.S. Reps. Bobby Rush and Robyn Kelly, submitted Emanuel's nomination Saturday to meet Tuesday's nomination deadline, according to goupstate.