Elizabeth Smart, held captive for 9 months, 'so happy' to hear of California woman's rescue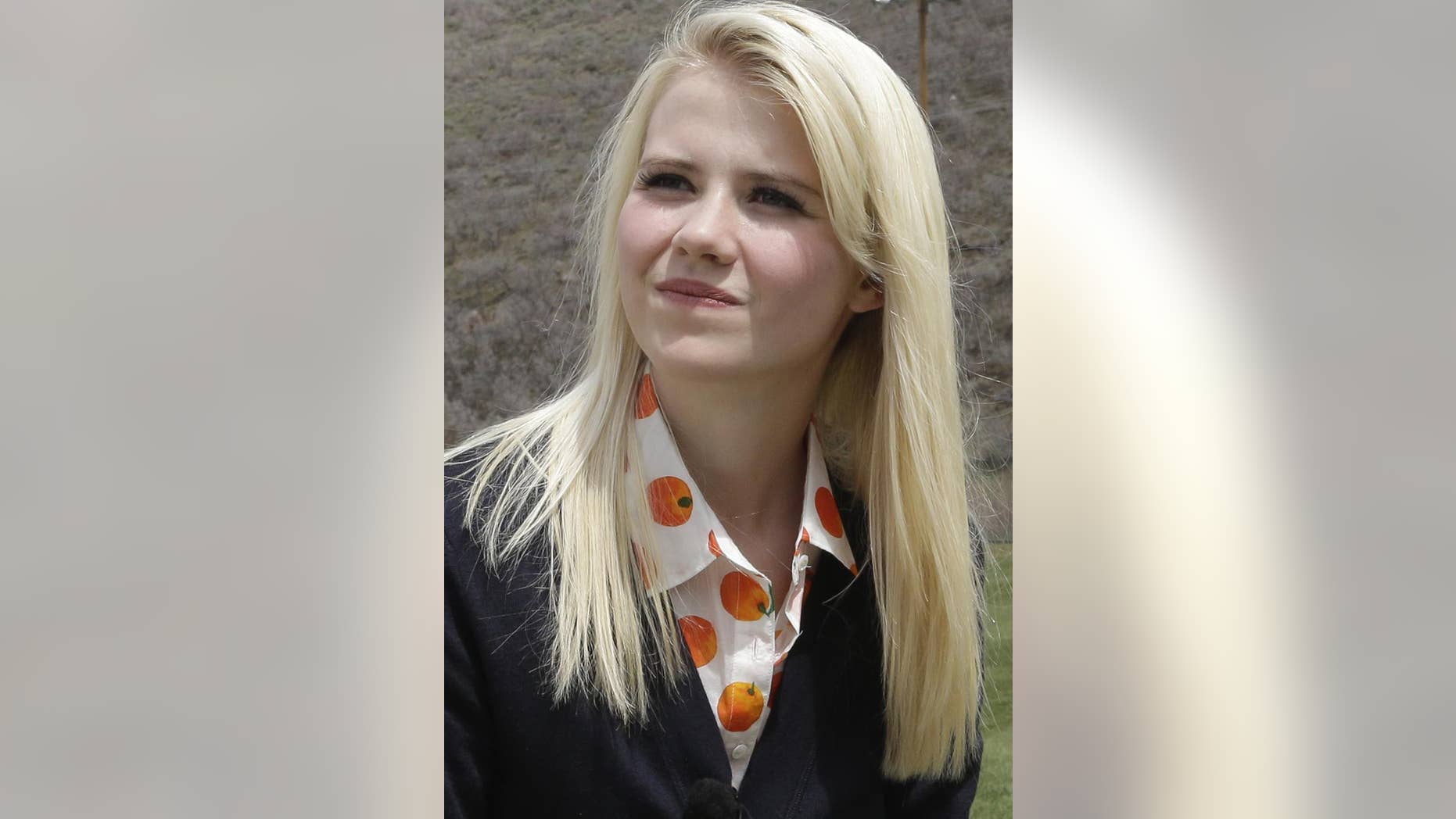 SALT LAKE CITY – Elizabeth Smart said Wednesday that she's "so happy" at the discovery of a California woman kidnapped 10 years ago and urges people to give the woman privacy.
"I'm praying for her," Smart told The Associated Press. "I'm hoping the very best for her and just very, very happy to hear some good news."
Smart, who was kidnapped from her Utah bedroom at 14 and held captive for nine months in 2002, said the news in California should give people hope "that more survivors will be found, that more children will come home."
The case bears similarities with that of Smart's kidnapping, which Smart has described as "nine months of hell." During her captivity, Smart was repeatedly sexually assaulted, and her captors moved her around Utah and California while threatening to kill her family if she tried to save herself.
The California woman, who has not been identified, disappeared from her home a decade ago and contacted authorities Monday after finding her sister on Facebook. The woman's captor sexually assaulted her and frequently moved her around to avoid being found, police said.
Despite opportunities to escape, the woman saw no way out of her situation after years of physical and mental abuse, police said.
Smart, who is now 26, said Wednesday that people cannot know what victims are going through and should not question why the woman didn't escape sooner.
"We don't know what these evil people are holding over them — whether it's their families' lives, their lives, whatever it is," she said. "We just don't know."
After her ordeal, Smart faced questions about why she didn't escape despite several opportunities.
"People just didn't understand what I was going through, and that is true of all of these other strong women who are survivors," Smart said, referencing the case of three women freed in Ohio last year after more than a decade in captivity.
Smart said that "there can be stronger bonds and chains than physical bonds and chains."
She advised that victims like the woman in the California case need time and privacy to re-adjust after a long period in captivity.
"They need to have time with their family. They need to have time re-calibrating back into life. It's a massive change," Smart said.
Smart, who now works to bring awareness to predatory crimes against children, said that with kidnappings, ordinary people can play a big role to help bring someone home.
"If you see something on Facebook or if you see something out in public, report it because it could be real. It could be someone waiting to be rescued," she said.
___
Follow Michelle Price at https://twitter.com/michellelprice