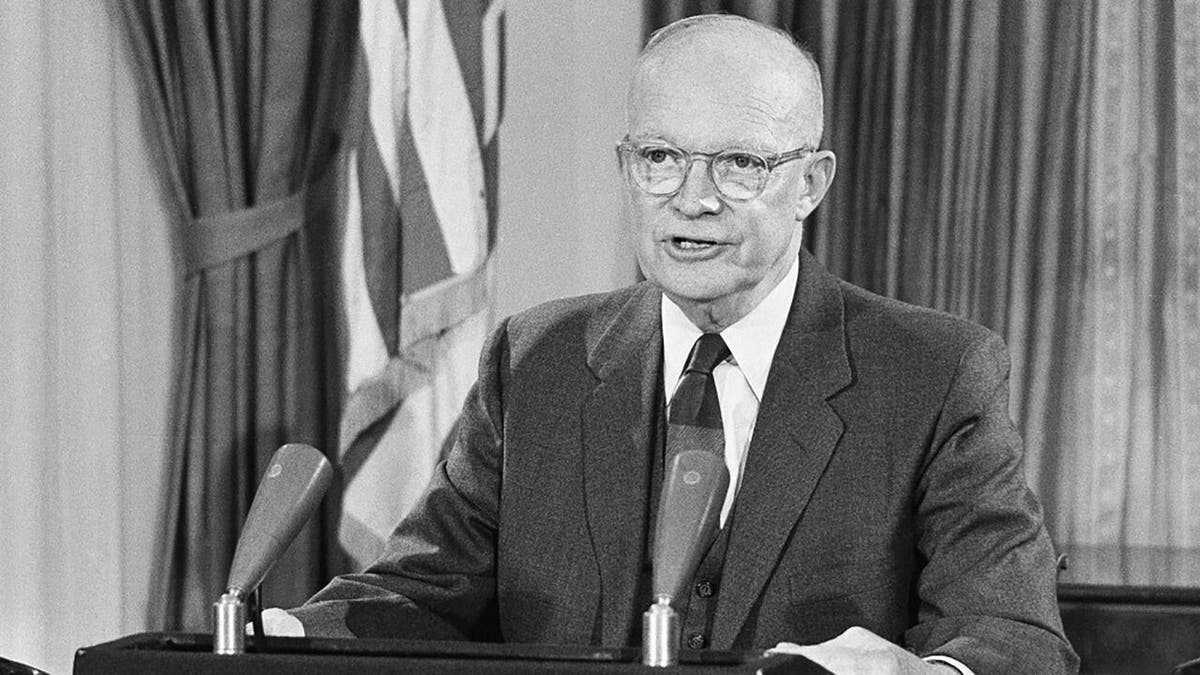 A memorial to President Dwight Eisenhower is set to break ground Thursday after years of public controversy and debate over its design and aesthetics.
Famed architect Frank Gehry, who designed iconic buildings such as the Walt Disney Concert Hall in Los Angeles and the Guggenheim Museum in Bilbao, Spain, is behind the project dedicated to the 34th president – which finally received approval from the Eisenhower family last year, after Gehry's initial plan was strongly opposed.
The memorial will have a series of columns and multiple statues depicting Eisenhower throughout his life, along with an enormous woven metal tapestry that will illustrate where Eisenhower's troops stormed the beaches of Normandy, launching the D-Day invasion.
Gehry's plans would transform a four-acre space on Independence Avenue directly in front of the Lyndon B. Johnson Department of Education Building.
The architect's original vision for the memorial wanted to put more of a focus on the former president's childhood in Abilene, Kansas and incorporate additional metal tapestries.
During the approval process, Gehry threatened to remove himself from the project if too many alterations were made to his original idea.
Despite getting the go-ahead, criticism for the memorial still remains as a group called the National Civic Art Society claims the design doesn't fit the tone of Washington or its monuments. The National Review, a conservative magazine also expressed its discontent, calling Gehry's design "a repellent monstrosity."
The majority of the estimated $150 million price tag for the memorial will come from federal funding, and organizers plan to have it completed by June 2019 -- the same month that will mark the 75th anniversary of D-Day.
Upon its completion, Eisenhower will join the likes of George Washington, Thomas Jefferson, Abraham Lincoln and Franklin Delano Roosevelt to have a prominent memorial in the nation's capital.
Eisenhower was elected president in 1952 and served two terms. He died in 1969.
The Associated Press contributed to this report.