Educating Our Children: Catholic Schools Doing More With Less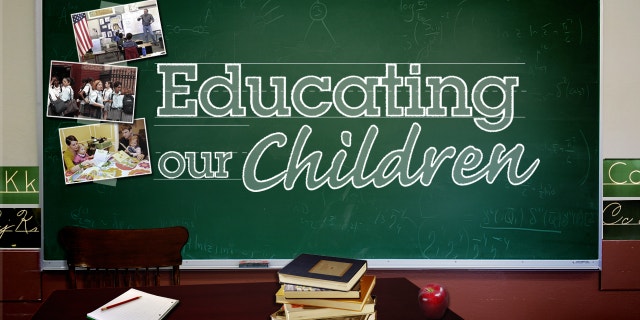 Earlier this month, President Obama challenged high schools across the county to compete against each other in the second annual "Race to the Top" educational success program for the chance to have him give the commencement address at their graduation. Not included in the contest, though, are the more than 2 million students in America's Catholic schools.
If they could participate, the nation's parochial schools would be fearsome competitors.
A 2009 comparison between public and Catholic school SAT scores show that public school students had an overall average of 496 points on the critical reading portion of the test while Catholic school students scored 533 points on the same portion. Catholic school students outscored their public school counterparts by an average of 23 points.
What makes the numbers more impressive is that Catholic high schools spend more than $2,000 less per pupil than public schools.
Explanations for the differences in achievement vary.
Students who attended Catholic schools say they were more disciplined and the approach to academics was more regimented. Bridget Ledford, who is a science major at Catholic University in Washington, D.C., says she doesn't think she would have gotten the grades she got in high school if she had attended a public school.
Ledford explained that her Catholic elementary school had a grading system where students received an A-plus or an A-minus and not just an A, subtle differences generally not applied in public schools until later years.
"There was a big focus on academics," Ledford said in an interview, emphasizing that she enjoyed the smaller classes.
But educators who have taught in both public and Catholic education systems say a Catholic school students' achievements are the result of more than just discipline, they begin with their parents' choice to pay extra for education.
Karen Ristau, who is the President of the National Catholic Educational Association, says that parental choice sets the tone for the student because it "gives a child a real sense of security knowing that the adults are taking responsibility of the child's education."
And Ristau says, that sense of responsibility continues with teachers. Ristau, who began her career as a public school teacher, says teachers are "choosing to teach [at Catholic institutions] instead of belonging to some big pool of applicants in a large district where people are just assigned to a school."
Another advantage that Catholic schools enjoy is flexibility.
Very few parochial school teachers are members of the powerful education unions at the center of so many of the fights to reform the public education system.
"When unions get involved in having contracts in schools, they tend to control everything from the operations, to who gets hired... and even the curriculum for that matter," Jeanne Allen who heads the Center for Education Reform told FOX News.
Education experts say the absence of teachers' unions means Catholic schools can address problems related to curriculum or even class size immediately instead of getting permission from union leaders or renegotiating contacts. Ristau explains that teachers and principals in Catholic schools can address these issues by simply sitting around a table instead of waiting for "five committees downtown" to reach a decision.
Gone are the days when Catholic schools relied mainly on priests and nuns to teach children. There just aren't enough clergy members to shoulder the burden anymore. But, the dioceses that run the schools still have control of their own personnel decisions.
Catholic school teachers are less likely to have advanced degrees than their public school counterparts and generally don't get the same levels of pay and benefits. But teachers still compete for Catholic teaching slots, a fact experts attribute to the chance to work in a more disciplined atmosphere with families that have made a the choice to seek a better education for their children. Plus, Catholics in the teaching field feel the spiritual tug of serving their church's mission in the classroom.
Allen explains that Catholic school leaders are keenly aware that if parents don't think they're getting what they paid for, then they'll "vote with their feet" and leave the school. That, in turn, encourages careful hiring.
"If you know that at the end of the day that your job is to educate students and you have to educate within a certain mission that actually has a moral basis then you're going to make sure the people you hire are not only on board with your mission, but are effectively serving those kids," Allen said.
Public school proponents argue that statistics showing Catholic school achievement don't tell the whole story.
Jack Jennings, who runs The Center on Education Policy, admits public schools lack higher test scores but he also says public schools have more disadvantages when it comes to the students in their care because Catholic or private school can be selective in the applications process.
"Catholic schools do not have to accept every student like the public school does. And Catholic schools don't generally provide services for children who are disabled," Jennings said. He says there is no difference in test scores when it comes to comparing "comparable kids" in both schools systems.
"The results are the same. There's no private school advantage," Jennings insists.
While Catholic schools generally don't have the same kind of admissions requirements that elite private schools, do, the cost of a Catholic education can be a barrier for many families despite generous scholarship programs.
Despite the economic woes of the past couple of years, the cost of Catholic schools has not diminished. The average cost of tuition per pupil in a catholic elementary school is $3,383 while secondary education costs $8,182. Parents who choose to send their children to Catholic school still pay for a public school education with their state and local taxes. In 2010, the public education system spent approximately $10,614 per pupil.
This report is part of a FOX News continuing series on educational alternatives.