Eclipse engagement: North Carolina man proposes during 'once-in-a-lifetime happening'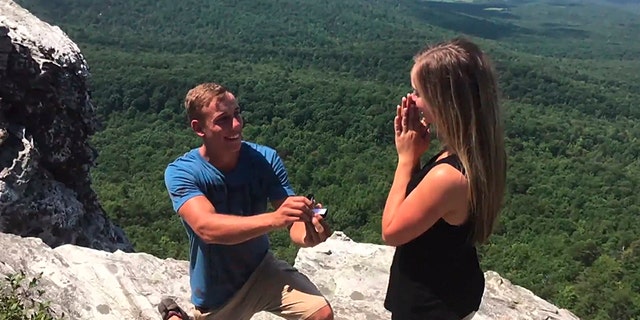 When Hunter Sawyers heard about this week's total solar eclipse two months ago, he saw an opportunity even greater than the chance to view the rare and remarkable celestial event. As the moon crossed in front of the sun Monday during a once-in-a-lifetime interplanetary pas de deux, Sawyers sought a memorable moment of his own: asking his girlfriend's hand in marriage.
He and his now-fiancée, Elaina Bullard, went to North Carolina's Hanging Rock State Park Monday. She thought they were going for a picnic and to watch the eclipse like everyone else.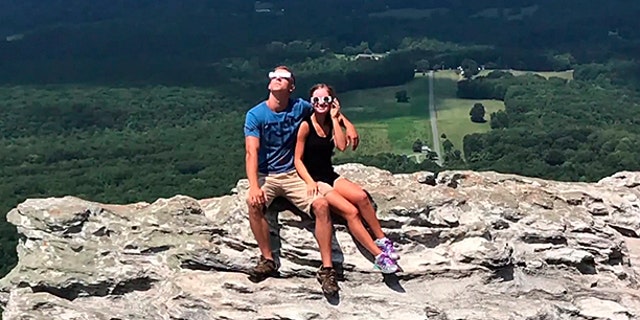 The couple climbed up to their vantage point high in the rocks. And when it was time for totality, Sawyers helped Bullard put her glasses on from behind.
Her shielded eyes pointed skyward, Bullard was completely taken with the view, unaware of the events about to unfold.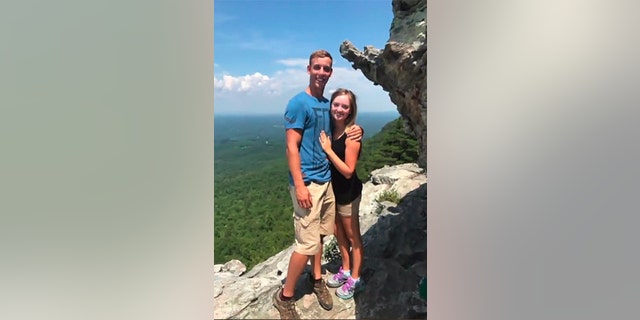 "It was really beautiful and everything and she was distracted looking at the beautiful eclipse," Sawyers said in an interview with FOX8 WGHP.
"While I was looking at it, that's when he quickly pulled (the ring) out," Bullard said. "When I turned around, he was kneeling."
WOMAN'S LOST ENGAGEMENT RING TURNS UP WRAPPED AROUND CARROT 13 YEARS LATER
"It's a once-in-a-lifetime happening and you're a once-in-a-lifetime girl," Sawyers said during his proposal. "I said, 'I want to grow old with you and tell our grandkids about this day.'"
Sawyers and Bullard have known each other since they were 3; they grew up together attending the same church. Sawyers, now 20, said he knew instantly that the eclipse was the perfect moment to propose.
"I've been wanting to do this for quite a while," Sawyers said. "I just kept it a big secret because I didn't want anything to spill out."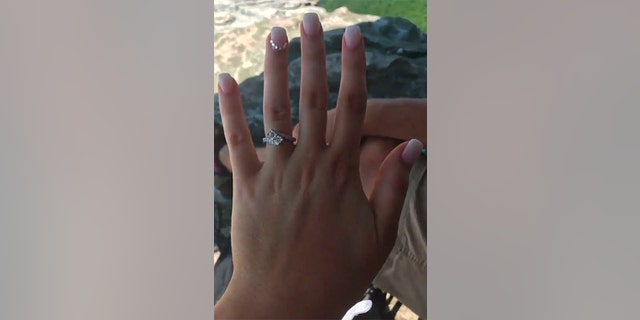 Even though he was ready with a ring, solar eclipse sunglasses and a picture-perfect panoramic view, Sawyers said he was "very, very nervous but luckily I got the words out."