Eagles fans left autistic son, 6, outside bar and watched Super Bowl, cops say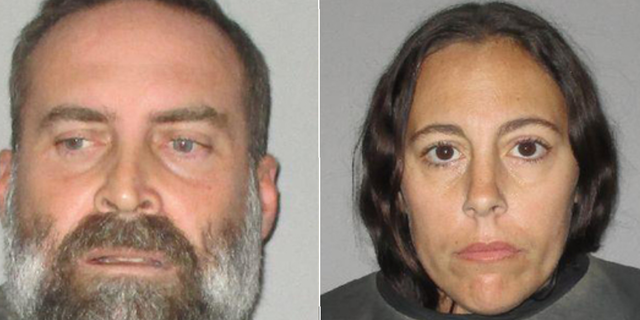 NEWYou can now listen to Fox News articles!
A Florida couple was arrested on Super Bowl Sunday for allegedly leaving their six-year-old autistic son unattended outside of a bar while they cheered on the Philadelphia Eagles inside – but not before the boy's mother reportedly tried to fist-bump a responding police officer.
Robert and Kristal Valenti were booked after 911 callers told police their child had been deposited in a truck near the Beer House around the start of the Super Bowl, according to local reports.
Callers at one point reportedly said the child was wandering around outside the car.
Kristal, 38, explained to responding officers that the bar would not allow her son to enter, reports said.
She told cops that she opted to drop the boy off in the truck to watch Youtube videos "because it was the Super Bowl and she really wanted the Eagles to win," ABC News reported, citing a police report.
Kristal denied to police that she had committed child abuse, and insisted that she repeatedly checked on her son as the game went on.
That claim was reportedly corroborated by the Beer House bartender, who told authorities Kristal headed for the truck three or four times.
Though the Valentis were apparently heartened by the Eagles' Super Bowl performance -- police said Kristal offered a cop a celebratory fist-bump -- they didn't have much time to celebrate.
The couple was arrested and charged with child neglect without great bodily harm.