Dylann Roof jail videos: Jokes, spats, no mention of 9 slain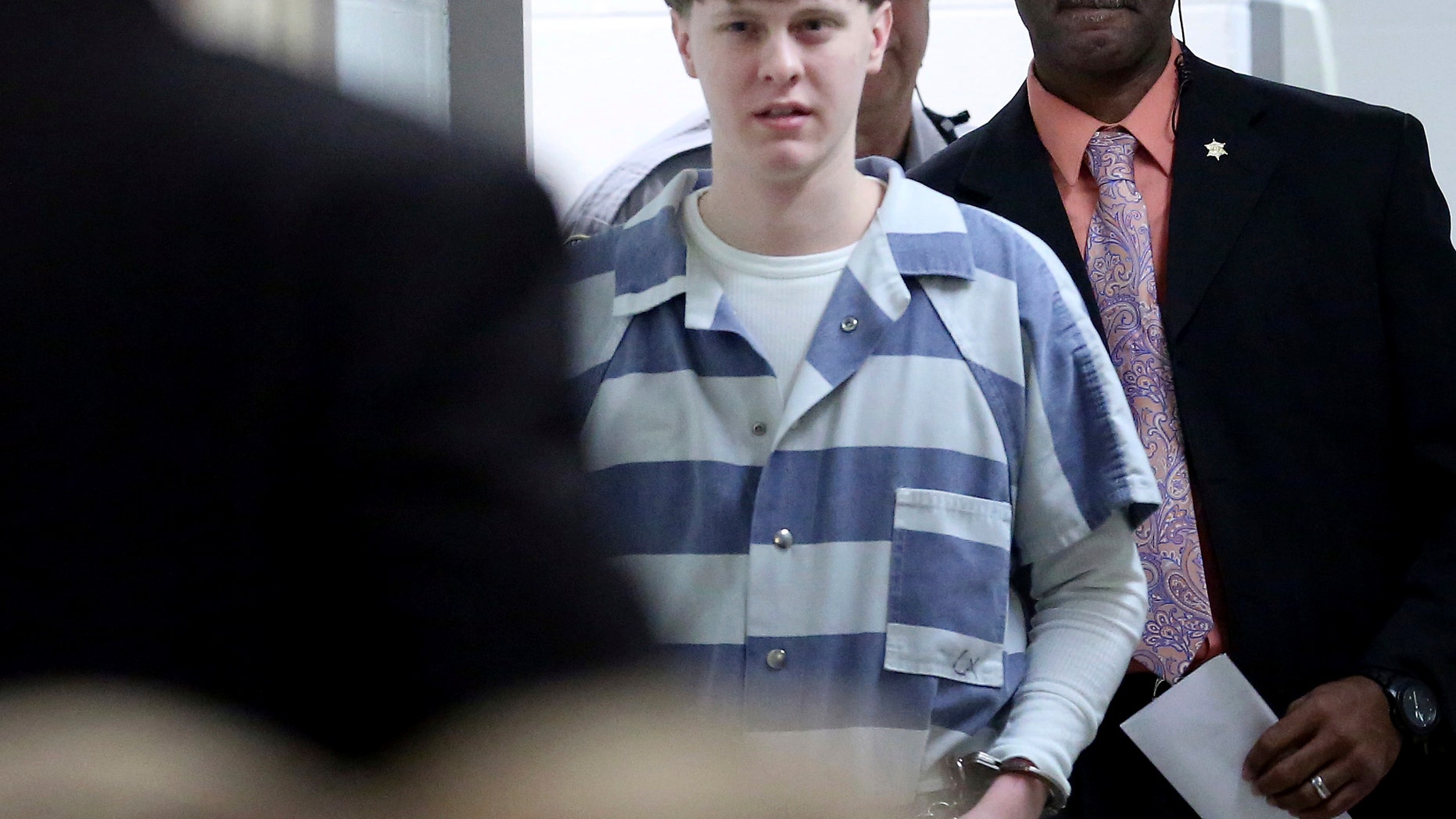 CHARLESTON, S.C. – In nearly three hours of jailhouse video, South Carolina church shooter Dylann Roof is seen joking with his family, asking about his cats and becoming upset when his relatives suggest he should use his lawyers.
Federal officials showed the videos to reporters in Charleston on Tuesday. The videos were part of hearings that determined the white supremacist was competent to stand trial for killing nine black church members.
Many of Roof's bizarre behaviors are evident in the video. He laughs at inappropriate times and cries once when he insists he has syphilis even though he had been examined and did not have the disease.
Roof mainly argued with his mother and joked with his father, who once asked his son why the government is wasting so much money on him.
Roof was sentenced to death for the killings.
The videos are not being released to the public.