Dutch minister seeks to protect companies from US sanctions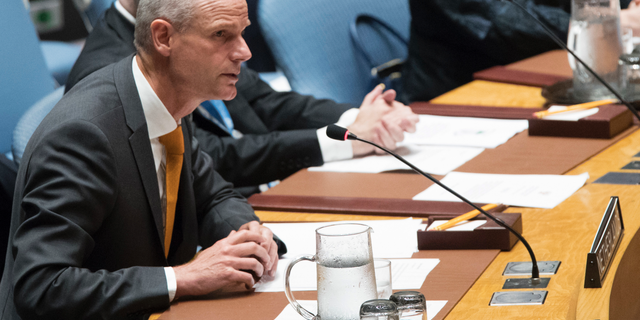 NEWYou can now listen to Fox News articles!
UNITED NATIONS – Netherlands Foreign Minister Stef Blok says he will try to protect Dutch and European companies from the "consequences" of the U.S. withdrawal from the Iran nuclear deal in talks with top Trump administration officials.
Blok told reporters before addressing a Security Council meeting Thursday that "the best option for European and Dutch companies would be exemptions" from any U.S. sanctions against companies doing business with Iran.
He is heading to Washington for meetings with Secretary of State Mike Pompeo and National Security Adviser John Bolton.
Blok noted that the Netherlands was the first country to recognize the newly independent United States of America more than 200 years ago and is an investor, responsible for several hundred thousand jobs in the U.S. economy.