Drunk truck driver arrested for being first person to survive a swim across Hoover Dam reservoir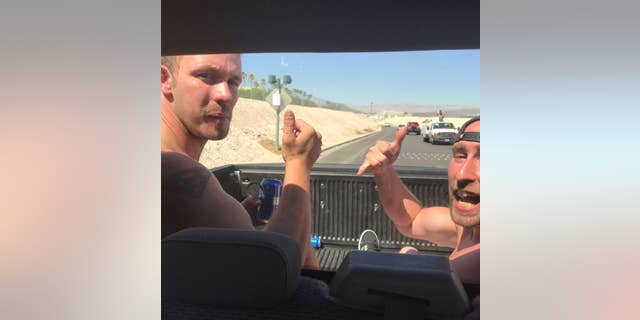 NEWYou can now listen to Fox News articles!
Arron Hughes, 28, of Ruthin, Wales, is one lucky man.
The forklift driver reportedly has become the first person in history to survive swimming across the Hoover Dam reservoir in the Black Canyon of the Colorado River on the border between Nevada and Arizona — and he did it during a beer-fueled bachelor party. He said cops arrested him and handed him a fine.
In the last decade, some 275 people have died at the 725-foot-high concrete arch-gravity dam, which provides water and electricity for Las Vegas.
He escaped getting dragged underneath only because nine of the 10 hydroelectric turbines were not in operation the day of his stunt on August 10, The Daily Post reported.
"When I got to the Hoover Dam I just thought... you only live once, no regrets," Hughes told Fox News, saying he and 10 of his friends were having a "stag do," or bachelor party.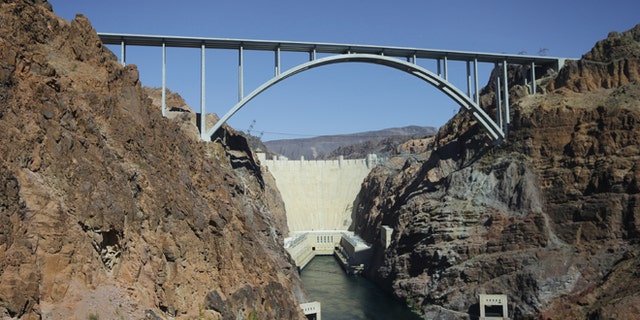 "It was a brilliant holiday. First person to ever make it, and probs the last — Vegas, baby!"
He called himself "a good all-rounder at most sports" — including soccer and squash — but admitted he hadn't done much swimming "since I was about 6, 7, though, but I do crazy jumps off cliffs around here."
His life in Wales prepared him for his feat, which took half an hour.
For him, he said the experience was the Welsh version of the movie, "The Hangover."
"We sat in the back of a truck driving from Vegas to the dam, then when we got there, I just thought, let's do it, why not, I think I can make this, so told the lads I was off," he said. "Got sucked in, well pushed by, the flow of the dam, so had to swim hard to make the other side. It was tough. Then the police were waiting for me at the other end — arrested me, gave me a fine, and said they were shocked I'd made it."
In the ticket for the fine, police charged him with: "Jumping, diving, swimming from dam's spillways or other structures."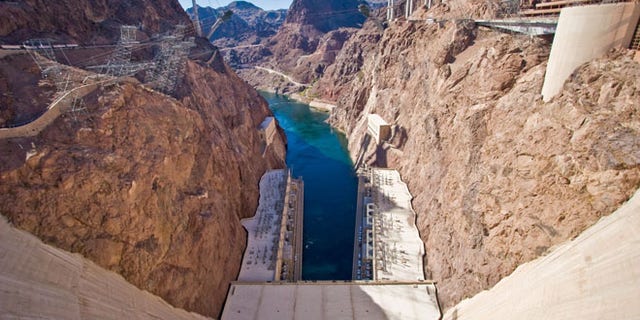 Reflecting on the achievement, he said: "It was amazing to swim it. Looking at the dam was unreal, and I have no fear — never have in my life."
He credits his Welsh upbringing with his fearlessness that makes him feel so alive.
"Adrenaline junkie I am," he noted, "I love the fast life."
Hughes noted he doesn't have Instagram in this digital age because instead of documenting his wild life for social media, he would rather live a life thrilling and exciting for himself.
"Life is for living life — is too short, so make the most of it whilst ya can," he said. "I see it is if you're only here for max 100 years, live life to the full. Bollocks to all the haters and boring bastards, when I die I will take this to the grave with pride, not regret."