Drunk Florida man arrested for driving lawn mower on highway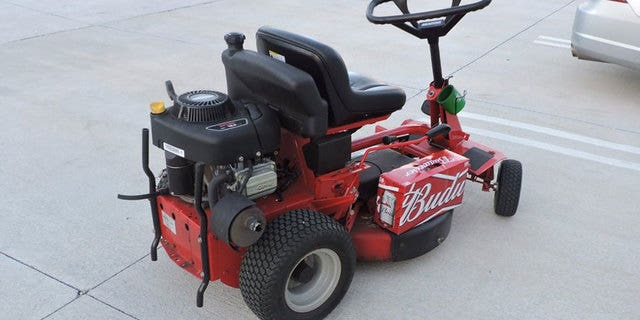 A Florida man was arrested after police caught him drunk driving his lawn mower down a major highway, Fox 13 reported.
Police in Port St. Lucie noticed a man driving unsteadily down U.S. Highway 1 on Nov. 3, according to the report. The man, Kenneth Burton Alleshouse, 56, was riding his red Snapper lawn mower down the road while carrying a case of Budweiser beer, Fox 13 said.
According to a news release from the police department, an officer pulled Alleshouse over and said they clearly detected the smell of alcohol.
KANSAS CITY CHIEFS PLAYER ROY MILLER ARRESTED IN FLORIDA FOR DOMESTIC BATTERY
Authorities tested the suspect's blood alcohol level, and while they did not release the exact number, they did say it was three times above the legal limit, Fox 13 said. The legal blood alcohol level in Florida is .08.
Alleshouse was arrested for driving under the influence and brought to the St. Lucie County Jail, Fox 13 said.
This is not the only odd DUI arrest police in Florida have made in this month. On Nov. 2, police arrested a woman in Lakeland who was drunkenly riding a horse down a highway.