Drone flying outside 'Leaning Tower of San Francisco' crashes while trying to inspect cracked window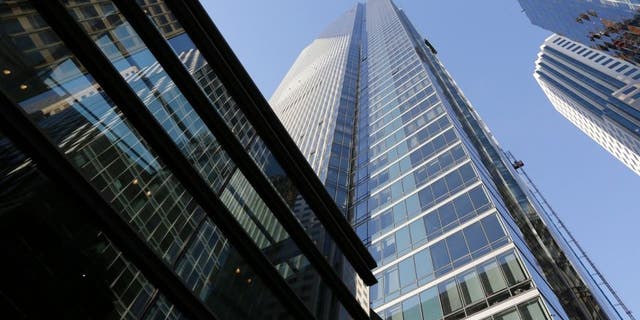 A drone sent to inspect a cracked window on a teetering high-rise known as the "Leaning Tower of San Francisco" is now cracked as well.
Video footage captured by KPIX 5 on Saturday showed bystanders running for cover as the drone and parts belonging to it rained from the sky near the Millennium Tower, a troubled skyscraper that has sunk about 18 inches and tilted more than a foot since its 2009 completion.
The building's homeowners association had asked a drone pilot to take photos of a large crack recently discovered in a window on its 36th floor, according to the station.
But the drone – which apparently had trouble picking up control signals amidst all the tall buildings nearby – came crashing to the ground after hitting another property across the street.
Aaron Peskin, who represents District 3 on the city's Board of Supervisors, says he has asked the city's Building Inspection Department to consider closing the sidewalks below the cracked window as a safety precaution, the San Francisco Chronicle reported.
"If a window failed entirely it would rain shards of glass hundreds of feet below, down onto one of the busiest, most congested parts of the city," Peskin told the newspaper last week.
The homeowners association also plans to have a person repel down the side of the 58-story building next week to remove framing around the window for further inspection, according to KPIX.
"We're trying to evaluate whether the tilting has anything to do with it but we're also looking at all other aspects of it, structural, whether it's part of the window assembly, the manufacturing process, the installation process," homeowners association attorney Thomas Miller told the station.
Fox News' Amy Lieu contributed to this report.