Drivers warned of 'extreme' delays due to cracked bridge between New Jersey, Pennsylvania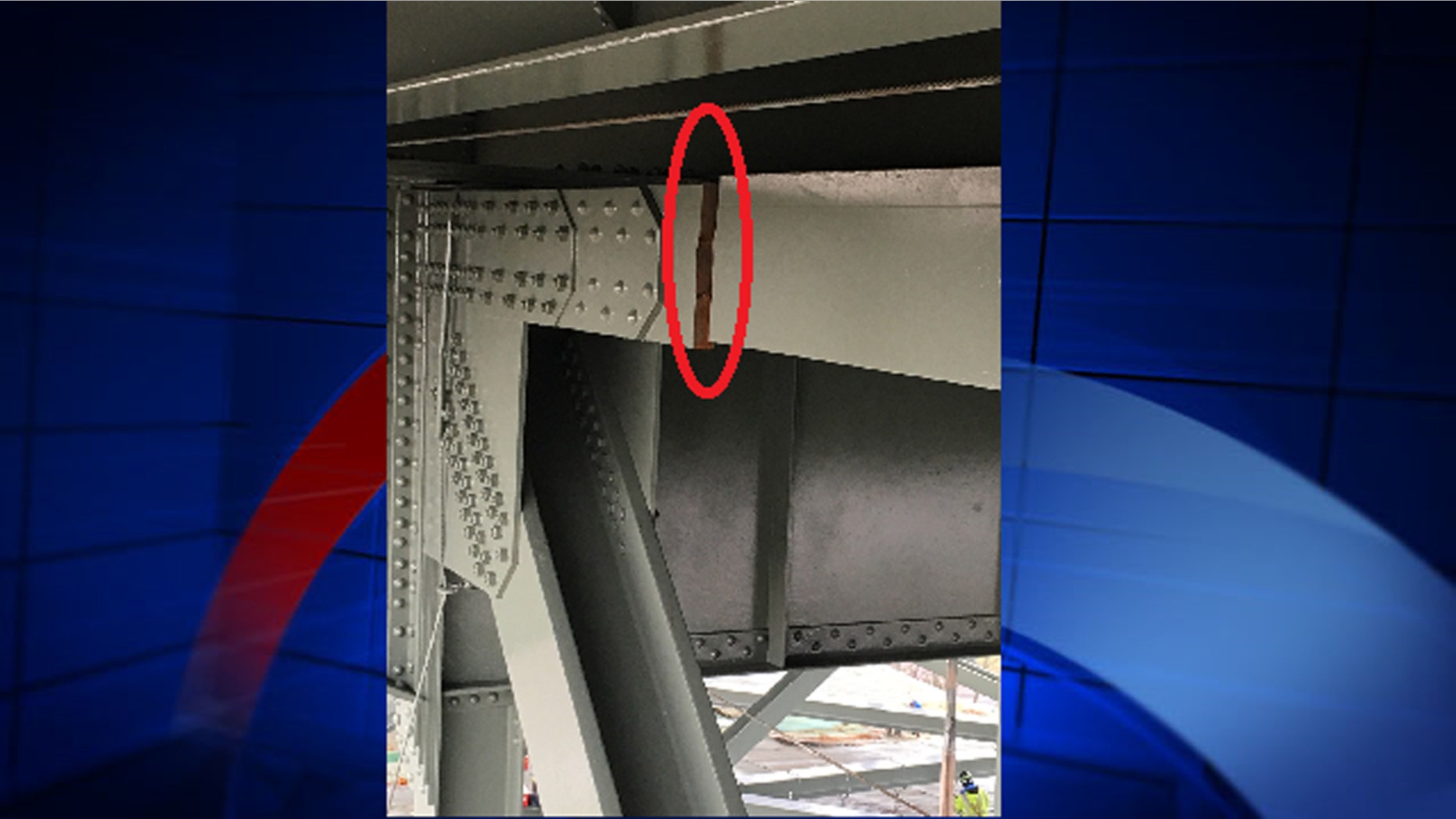 Tens of thousands of drivers in the Philadelphia area are being told to expect "extreme" delays for weeks after a major bridge connecting New Jersey and Pennsylvania had to be shut down when a cracked steel truss was discovered during an inspection.
Officials from the Pennsylvania Turnpike Commission and New Jersey Turnpike Authority say it will be at least two weeks before engineers know how badly damaged the Delaware River Bridge carrying I-276 is.
Workers from the New Jersey Turnpike Authority, which owns the eastern portion of the bridge, spotted the broken truss beam on Friday, which promoted the bridge to be shut down.
Since the initial closure, workers added new plates to reconnect the fractured truss piece, to stabilize the bridge and prevent further movement, Fox 29 reported.
Officials say commuters should carpool or consider working from home, changing their work hours or using public transit.
The nearly 61-year-old bridge carries more than 42,000 vehicles per day. Severe traffic is expected at all other area river crossings.
Click for more from FOX29.com.
The Associated Press contributed to this report.