Driver struck by concrete tossed from Nashville highway overpass is killed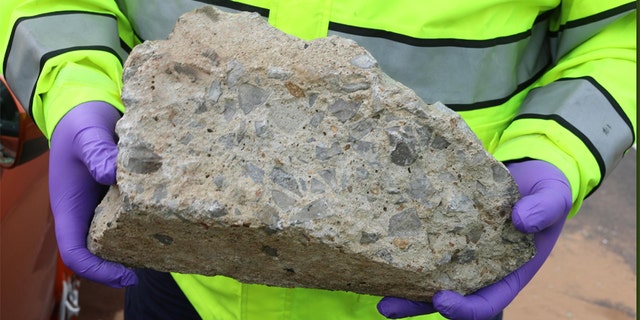 A motorist was killed Tuesday on an interstate highway in Nashville when a chuck of concrete thrown from an overpass crashed through his windshield and hit him in the face, according to a report.
Joe Shelton Jr., 54, of Pleasant View, Tennessee, was on I-24, driving past the Shelby Avenue Bridge in downtown Nashville, when he was killed around 5 a.m., according to Fox 17 Nashville. His Nissan GT-R sports car came to a stop after sideswiping a pickup truck and a guardrail, the station reported.
2 TEENS PLEAD GUILTY IN DEATH OF PASSENGER HIT BY SANDBAG
Nashville police said they were investigating. Shelton was driving to work at the Nissan plant in Smyrna at the time.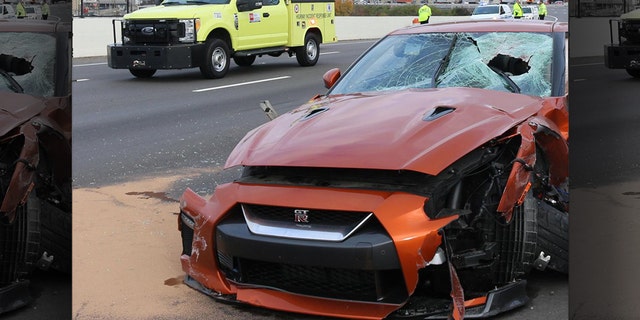 "We are saddened to learn of Joe's passing," Nissan said, according to the station. "Our deepest sympathies are with his family members, friends and colleagues at this difficult time."
TEENS ACCUSED OF TOSSING ROCKS FROM OVERPASS, KILLING CONSTRUCTION WORKER
Last year, the police investigated 10 cases of people throwing rocks in various locations on I-24 in downtown Nashville, Fox 17 reported in July.
These led one community group to post a $5,000 reward for information leading to an arrest, according to the station.
A year ago in Michigan, five teens were arrested for tossing a huge rock from an interstate overpass that killed a construction worker who was the father of four children. One teen pleaded guilty to murder, The other four pleaded guilty to manslaughter.