Driver in illegal immigrant smuggling case gets life sentence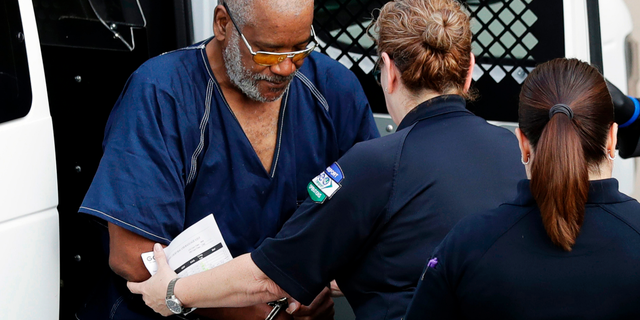 James Matthew Bradley Jr., the big-rig driver who smuggled dozens of immigrants in Texas last year -- some of them died -- was sentenced Friday to life in prison.
Bradley, 61, pleaded guilty in October to a count of transporting the immigrants resulting in death, and a conspiracy count. He faced the death penalty if he'd gone to trial.
"I am so sorry it happened," Bradley said in a video statement that his lawyers played in court Friday, The San Antonio Express-News reported. "There's not a day or night that goes by that I don't relive this scene."
At least 39 immigrants, most from Mexico and Guatemala, were inside the sweltering trailer found by San Antonio police last July in a Walmart parking lot. Its refrigeration system wasn't working and outside temperatures that day reached 101 degrees. Eight people died in the trailer and two others succumbed after being hospitalized.
Survivors recalled brutal conditions in the vehicle, saying they resorted to crying while begging for water due to the high temperatures. They eventually took turns breathing via a hole in the side of the trailer.
"Smuggling illegal aliens into this country disregards both our laws and their safety," Attorney General Jeff Sessions said in a statement following Bradley's sentencing. "The defendant's actions in this case led to the agonizing deaths of 10 people. Were it not for his actions, they might still be alive today. This case is a reminder of why the Trump administration and this Department of Justice have renewed our commitment to enforcing our criminal immigration laws and why we are going to continue to work to secure our borders."
Bradley initially denied knowing anyone was in the trailer, telling investigators he was transporting it for his boss from Iowa to Brownsville, on Texas' border with Mexico. But he raised suspicions by saying he had driven to another border city, Laredo, and stopped twice there before driving back to San Antonio, in the opposite direction from Brownsville.
Pedro Silva Segura, 47, the operator of the stash house in Laredo that served as a holding area for illegal immigrants awaiting transportation, pleaded guilty to conspiracy last month. Segura admitted to providing Bradley with five of the immigrants in the truck from his stash house. He faces up to life in prison when he's sentenced on June 29.
Fox News' Ray Bogan, Frank Miles and The Associated Press contributed to this report.