Driver in deadly Tennessee school bus crash was on his phone, prosecutor says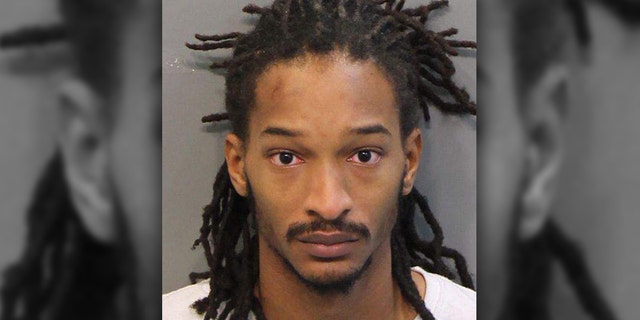 Six elementary school students in Tennessee are dead because the bus driver was speeding and on his phone when it crashed, a prosecutor said Tuesday.
Authorities said Johnthony Walker was speeding in November 2016 when he wrecked the bus on a curvy road in Chattanooga while carrying 37 children. The 25-year-old faces 34 charges, including six counts of vehicular homicide.
Hamilton County District Attorney General Neal Pinkston said in court that Walker received a call at 3:17 p.m. that day that lasted nearly four minutes, according to the Chattanooga Times Free Press. Pinkston said the first 911 call about the crash came in at 3:20 p.m.
Also in court, Pinkston contended that he wanted to use as evidence phone calls from the week before the crash, saying they could show calls with the same person and a pattern of conversations on the afternoon of the crash.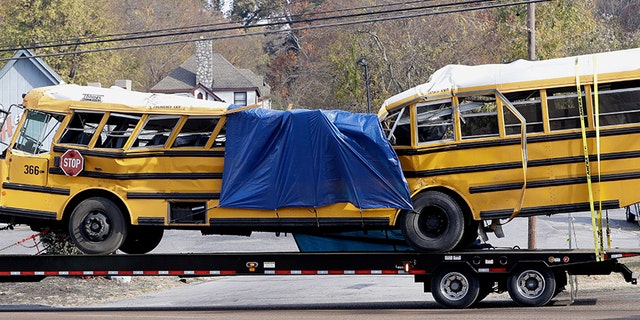 Walker made bond and is out of jail. He must use GPS monitoring and can't drive motor vehicles pending trial, which is set to begin Feb. 27.
Walker's attorney, Amanda Dunn, had said previously that nothing on Walker's phone before Nov. 21 is relevant, adding that prosecutors downloaded material "which significantly predate(s) the accident."
The issue of phone calls, among others, will be discussed further at a hearing Feb. 5.
Dunn did not immediately return email and office voicemail messages from The Associated Press seeking comment.
Judge Don Poole said Tuesday that out-of-town jurors will be drawn for the trial. Poole also rejected a public records request from a news outlet that sought Walker's jail phone calls in 2016.
The Associated Press contributed to this report.