Driver in crash that killed Bob Simon reportedly had 'dead' left arm and 9 license suspensions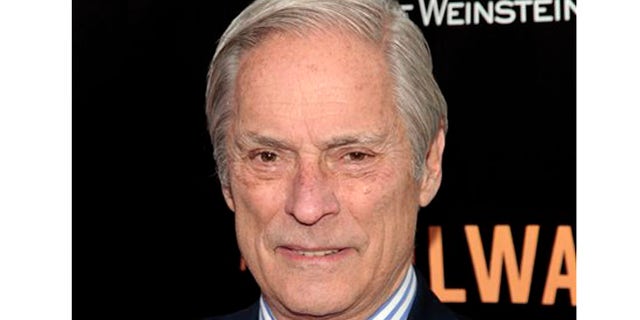 The driver in the car crash that killed renowned CBS News journalist Bob Simon had nine license suspensions and used one hand on the wheel because of a "dead" left arm from a suicide attempt, according to the New York Post.
Abdul Reshad Fedah, a 44-year-old Afghan national who lived in a homeless shelter, may have mistakenly hit the gas instead of the brake after sideswiping another car along New York City's West Side Highway Wednesday, while doing 55 mph in a 35 mph zone, law enforcement sources told the newspaper.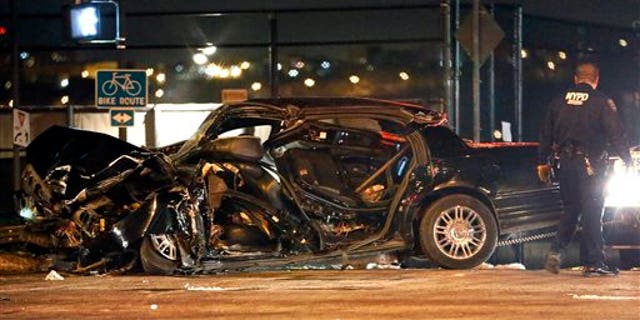 Fedah's Lincoln Town Car slammed into a barrier that separated the highway's northbound and southbound lanes at 6:45 p.m. Wednesday, killing 73-year-old Simon, who was in the rear without a seatbelt.
Fedah was transported to Bellevue Hospital with two broken legs and a broken arm. The driver of the other vehicle, identified as 23-year-old Zachary Miller, was not injured.
Simon, a "60 Minutes" correspondent and veteran war reporter whose career spanned five decades, suffered a broken neck and severe stomach and head trauma. He went into cardiac arrest on the way to Roosevelt Hospital, where he was pronounced dead at approximately 7:20 p.m.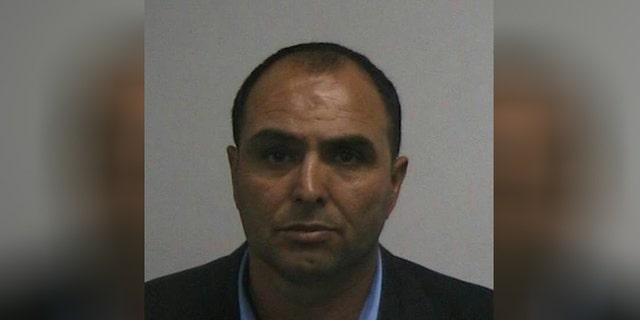 Fehadi had a probationary license with the Taxi and Limousine Commission that was suspended pending the probe into the deadly wreck at the time of the accident, according to the Post.
Records obtained by the paper show he also had two moving violations on his regular driver's license for traveling 70 mph in a 65 mph zone in Ulster County on Sept. 29 and for "disobeying a traffic device" in Manhattan last month.
His license was suspended nine times for failing to pay fines and ignoring summonses, the Post reported. All had been cleared, the DMV told the paper.
A TLC official told FoxNews.com that the suspensions of Fedahi –who worked for livery service Skyline Credit Ride– were all non-safety related issues with the DMV, mainly "accounts receivable" disputes, and that he was cleared long before he earned his hack license.
"He was driving quite legally at the time of the crash," the official said of Fedahi.