Driver accused in deadly hit-and-run already faced domestic assault charges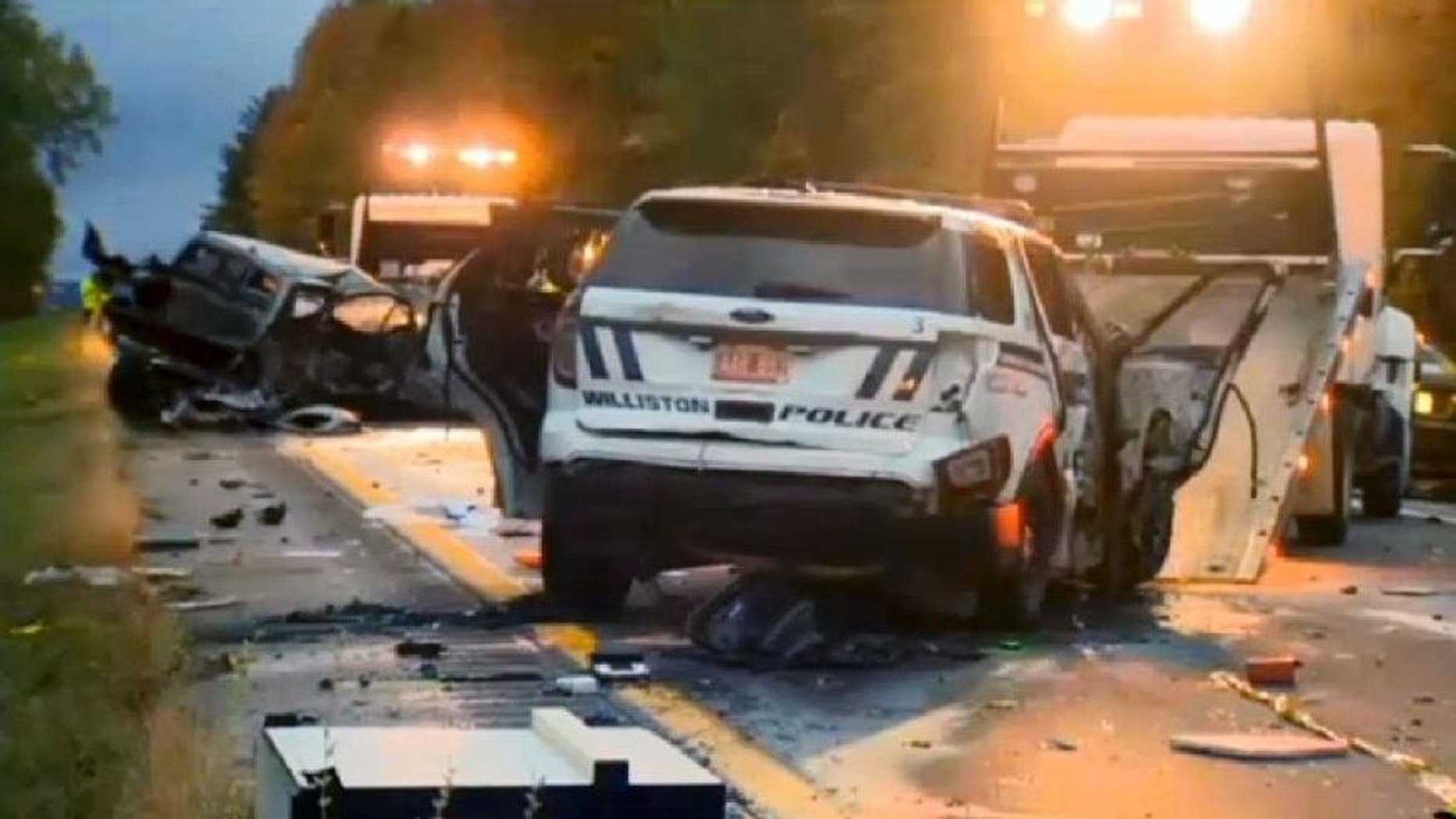 The driver suspected in a gruesome hit-and-run that left five teenagers dead in Vermont Saturday faced domestic assault charges before the crash, according to police reports.
Steve Bourgoin, 36, also faced an unlawful restraint charge involving his girlfriend and their two-year-old child stemming from an incident last May, WCAX reported. Investigators said Bourgoin told his girlfriend in that incident he would "kill both of them before he let his child go."
State police said Bourgoin was behind the wheel of a pickup truck traveling the wrong way on an interstate in Williston Saturday night when he crashed into the students' car, which caught fire. Bourgoin then stole a police cruiser and crashed into seven more cars, investigators said.
Bourgoin was thrown from the vehicle, which went up in flames. He was taken to a hospital, where he's listed in critical condition. It was not immediately clear if he had an attorney.
In the May incident, authorities were called to his home for a welfare check before the situation quickly turned violent. Bourgoin threatened to toss his girlfriend down the stairs and smash her head on the floor, a police report showed.
When his girlfriend tried to leave with the child, Bourgoin jumped in the driver's seat, preventing them from escaping, police said, adding that he later pulled a lanyard around his girlfriend's neck, almost crashing the car.
This apparently wasn't the first domestic disturbance issue involving Bourgoin.  His girlfriend told police a similar incident unfolded when the family lived in Massachusetts, WCAX added. It's unclear exactly when the earlier incident happened.
An Army veteran, Bourgoin attended a local community college and worked as a warehouse associate for Lake Champlain Chocolates.
He was scheduled to face trial next month.
The Associated Press contributed to this report.