'Draw Muhammad' Cartoonist Goes Into Hiding at FBI's Insistence After Assassination Threat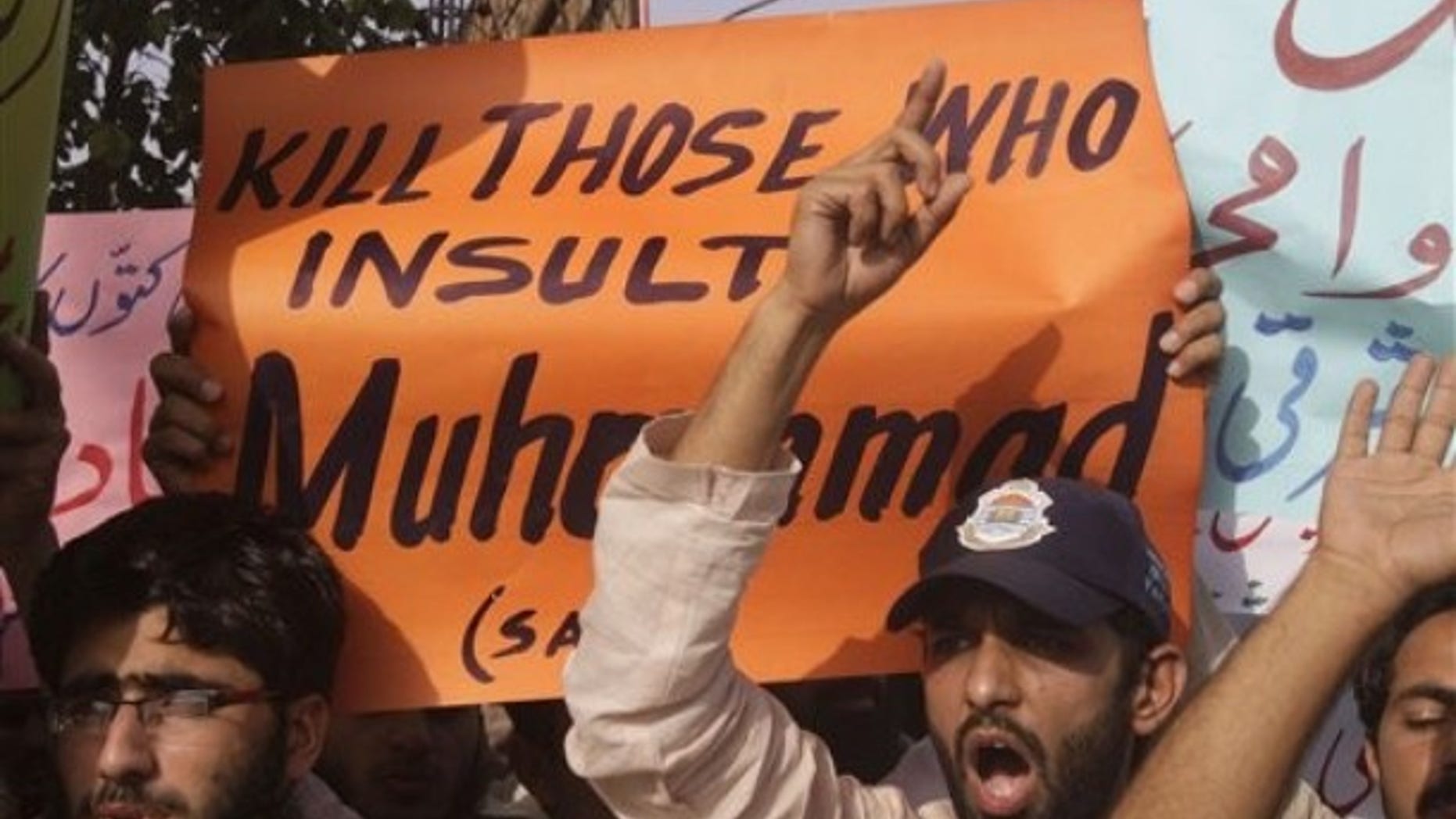 The Seattle cartoonist whose artwork sparked the controversial "Everybody Draw Muhammad Day!" has gone into hiding at the advice of the FBI after being targeted by a radical Muslim cleric, according to the newspaper that published her comics.
Molly Norris has moved and changed her name, the Seattle Weekly said Wednesday, after U.S.-born Yemeni cleric Anwar al-Awlaki placed her on an execution hit list. Awlaki -- who has been linked to the botched Times Square bombing and cited as inspiration for the Fort Hood massacre and a plot by two New Jersey men to kill U.S. soldiers -- reportedly called Norris a "prime target" for assassination and that her "proper abode is hellfire."
"You may have noticed that Molly Norris' comic is not in the paper this week," Seattle Weekly Editor in Chief Mark Fefer wrote Wednesday. "That's because there is no more Molly."
"The gifted artist is alive and well, thankfully. But on the insistence of top security specialists at the FBI, she is, as they put it, 'going ghost': moving, changing her name, and essentially wiping away her identity. She is, in effect, being put into a witness-protection program -- except, as she notes, without the government picking up the tab," Fefer wrote.
Norris ignited a firestorm in April after drawing a satirical cartoon to protest the decision by cable television channel Comedy Central to cancel an episode of "South Park" over its depiction of the Prophet Muhammad in a bear suit.
In her cartoon, Norris mockingly proposed making May 20 "Everybody Draw Muhammad Day!"
Soon after, a fan page popped up on Facebook, but Norris wrote on her since-shuttered website that she had nothing to do with it.
"I did NOT 'declare' May 20 to be 'Everybody Draw Muhammad Day,'" she said, adding that her idea was satire that was "taken seriously, hijacked and made viral."
"I apologize to people of Muslim faith and ask that this 'day' be called off," she said.
The 27-year-old Facebook page creator -- a Canadian woman who asked not to be identified due to fears of reprisal -- told FoxNews.com in July that she was visited at her home by Royal Canadian Mounted Police officials who advised her to remove her page and not to talk to reporters.
"I'm scared," she said. "I'm scared that somebody might kill me."
Islam strictly prohibits the depiction of any prophet as blasphemous and the "Draw Muhammad" page led to Facebook being temporarily blocked in Pakistan and sparked angry street protests.
In July, English-language Al Qaeda magazine "Inspire" attributed an article to Awlaki, saying Norris "should be taken as a prime target of assassination."
"The large number of participants makes it easier for us because there are more targets to choose from in addition to the difficulty of the government offering all of them special protection," wrote Awlaki. "But even then our campaign should not be limited to only those who are active participants."
He warned that "assassinations, bombings and acts of arson" are all legitimate forms of revenge against the creators of blasphemous depictions of Muhammad.
"Now, with the defamation of Muhammad reaching the shores of America, I wonder whether the patriotic American Muslim will still have the audacity to claim that he enjoys the right to be a Muslim in America?" Awlaki wrote. "Does he understand that this right includes his duty to fight against those who blaspheme his Prophet?"
Awlaki invited Muslims worldwide to "stand up in defense" of Muhammad and for their efforts to "manifest in all appropriate" means.