Dramatic spike in NYC slashing attacks frightens citizens, puzzles experts
The frightening wave of slashing attacks terrorizing New York since the year began has gripped both hardened city folks and tourists with fear and left experts searching for an explanation.
Through Sunday, the NYPD had recorded 567 slashing attacks, some 20 percent above the pace set in early 2015. Police and criminologists have identified no single pattern for the slashings, which have plagued the city's subway system as well as both trendy and tough neighborhoods.
"New York has been shocked by a spate of stabbings and slashings in the subway system," the Manhattan Institute noted in a new report. "After two decades of lower crime, New Yorkers have gotten used to safe subways, but riders are now being warned to exercise a level of caution that harks back to an earlier era."
"You may simply have a copycat effect."
Twelve people have died in stabbings or slashings in the nation's largest city to date in 2016, but most of the slashings have been random attacks that have left victims with facial cuts.
Late Tuesday night and into Wednesday morning, police said three slashing attacks happened around the city. A homeless man was arrested in a Brooklyn attack that caused minor injuries to a victim, while an unsolved attack in the Bronx left a man with cuts to the face, police said.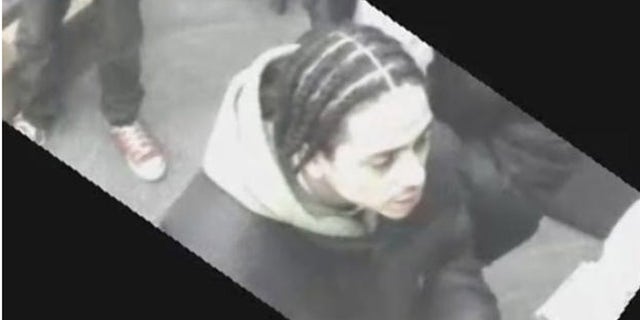 In another Brooklyn slashing early Wednesday, an 18-year-old man was slashed by two people. After a woman distracted him, the man attacked him from behind. He was in stable condition.
Some of the attacks have been accompanied by racial epithets, including ones allegedly committed by career criminal Kari Bazemore. He was arrested after allegedly slashing a woman on her way to work at Whole Foods and has since been linked to several prior attacks dating back to September.
NYPD Commissioner William Bratton has downplayed the attacks, maintaining the city is "safer than ever." While that claim is borne out by some figures, the puzzling rise in slashing attacks – now averaging roughly 10 per day, defies explanation.
Police officials do not believe the blade attacks are a grim trend similar to the the so-called "knockout game, but acknowledge that the threat of random violence at tourist attractions and in the close quarters of subway cars is troubling.
"New Yorkers have a right to be alarmed or concerned, particularly those riding the subways," Bratton said in a recent interview, adding that there is "no indication this was a pattern."
Attackers have wielded every type of blade -- from boxcutter to machete -- and victims range from a 71-year-old woman commuting to work who was slashed across the cheek with a razor to a tourist who needed 150 stitches after being slashed across the face.
Given that other metropolitan areas around the country have seen no major increase in slashing attacks, several experts believe New York is in the throes of a bloody copycat phenomenon.
"It's possible criminals just realized that it was easier to commit crimes on the subways than they had previously realized," said John Lott, president of the Crime Prevention Research Center. "You may simply have a copycat effect."
Last month, Bratton and top aides took a publicized ride on the subway and then ventured into the Times Square station where three recent slashings had occurred. Bratton proclaimed the subway system "very safe," but drew immediate criticism for conducting his tour with armed police officers in tow.
The NYPD also launched a campaign to rouse slumbering subway riders, because at least 50 percent of all reported crimes on the subway have targeted sleeping passengers. But so far, none of the measures have stemmed the tide of slashings.
The rise may have begun before the New Year began. Tony Award-winning playwright David Henry Hwang, who authored "M. Butterfly," was slashed last November as he carried his groceries through his Brooklyn neighborhood. His attacker remains at large, and although Hwang has recovered, his sense of safety in the city has not.
"I like to think that, as a New Yorker, I'm fairly aware -- conscious of people around me," Hwang told the London Telegraph. "But this happened on a dark corner of my block. This was a random attack, and the number of recent random attacks surprises me. Is this a new phenomenon?"
Gun rights activists say the solution is to allow New Yorkers to protect themselves with firearms.
"Random violence is up all across the country, but in New York City, where gun control is overly restrictive, it is an epidemic with sharp blades," said Alan Gottlieb, president of the Second Amendment Foundation. "This is proof positive that demonizing guns does not solve the problem of violence. I bet some of those victims wish that they had a gun for self-defense."