Drake University professor accused of spanking female student allowed to resign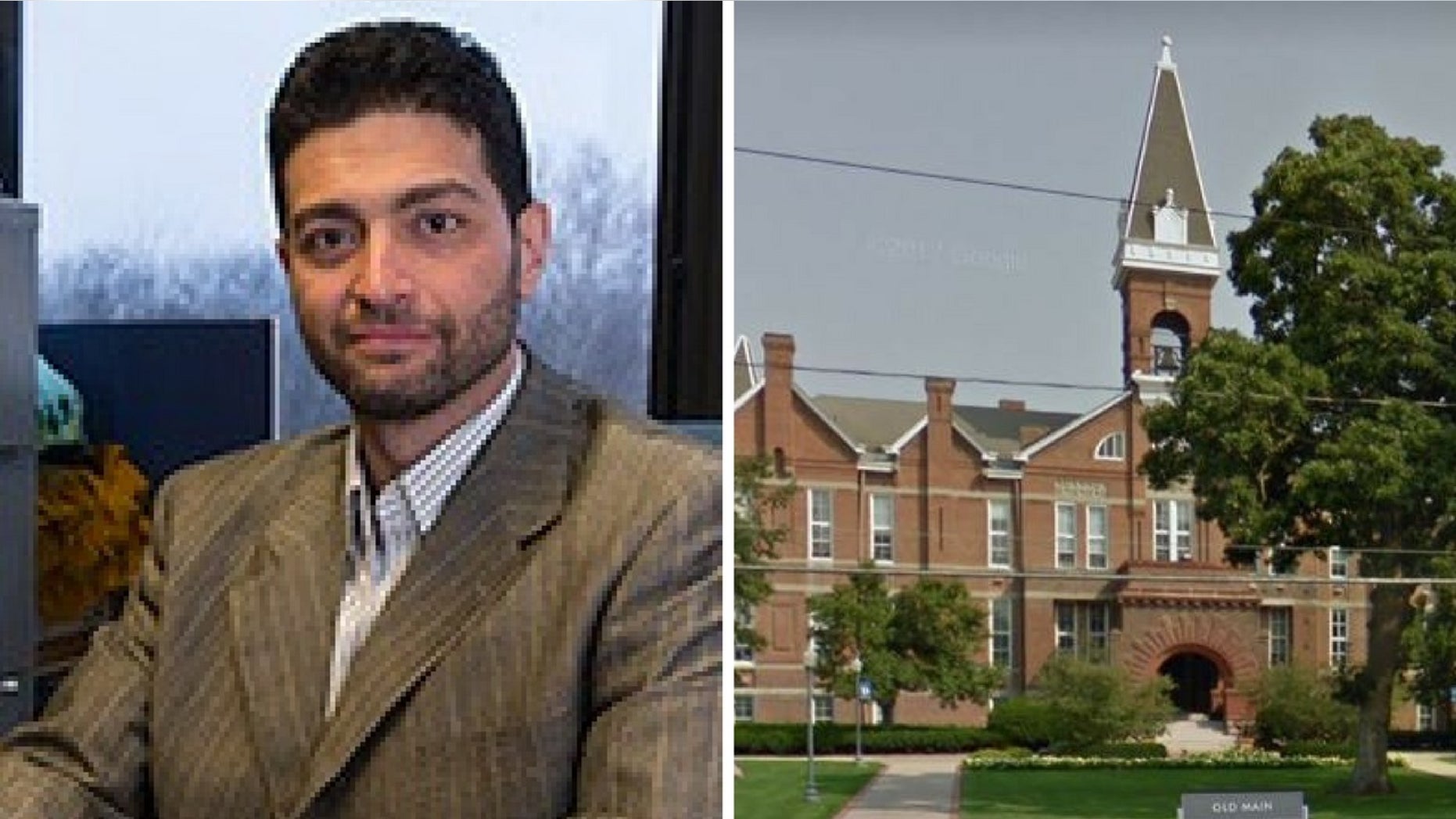 An associate professor at Iowa's Drake University accused of making a female student sit on his lap and threatening to spank her will be allowed to resign after a report concluded he sexually "intimidated female students."
Mahmoud Hamad, 42, an associate director for Drake University's political science department was placed on a leave of absence and "has no teaching or academic responsibilities" at the college, Sue Mattison, the provost told the Des Moines Register on Thursday.
Hamad, whose resignation will be effective June 1, has not taught since 2016 at the university and went on a sabbatical last year.
An internal investigation by the university found Hamad "physically, sexually and verbally intimidated female students and did exploit the power differential that existed between him and his female students."
The university did not refer the case to the Des Moines Police Department.
'MONSTER' WALLEYE FISH CAUGHT IN IOWA LAKE
Nickey Jafari, 24, a graduate of the university, was the first student to speak out about Hamad's behavior. She wrote in a post on social media last year that she met Hamad, who was her adviser, in the summer of 2011 during a student trip to Egypt. Hamad was the group's leader and instructor. Jafari said Hamad "asked her to sit on his lap" and she did twice. She also said the professor "put his arms around her and his face was close to her neck." Hamad reportedly asked her to call him "Dad."
Jafari said Hamad promised her a free trip to Egypt if she had a perfect grade-point average. The student also claimed Hamad threatened to "spank" her if she did not receive all A's.She said she decided to come forward with the allegations because she was afraid the professor would go to another school and do the same thing to other female students. She also said she was inspired by Olympic gold medal-winner Aly Raisman to speak out. Raisman was one of the sex assault victims of disgraced gymnastics doctor Larry Nassar.
Investigators found Jafari's claims "credible" and found the professor "violated university policies through unwelcome advances and unwelcome verbal and physical conduct and intimidation aimed at female students because of their sex."
FORMER IOWA WRESTLER PLEADS GUILTY TO COMPUTER FRAUD CHARGE
Jared Bernstein, the director of the university's public relations, told Fox News in a statement: "Drake University is committed to the safety and well-being of all students, and especially those who have the courage to come forward with a complaint."