Dogs die after eating poisoned meat left on properties near Nevada park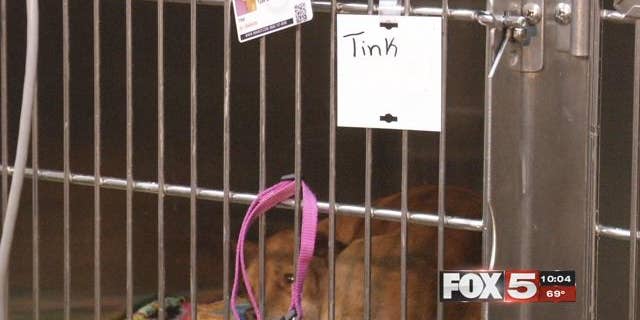 At least two dogs died and three others were sickened after eating poisoned meat left on properties near a Nevada park last week, officials said.
The dogs ingested poisoned meat tossed onto the owners' yards near Comstock Park in Pahrump last Wednesday, according to Nye County Sheriff's Office.
Five dogs were hospitalized after suffering severe poisoning symptoms. At least two of the dogs passed away. The others remain in critical condition at the animal hospital, police said.
COLORADO DOGS FOUND BEHEADED WERE HIT BY TRAIN, INVESTIGATORS SAY
Sabrina Buckley, whose dogs died from the poison, told Fox 5 Las Vegas that she felt "numb" about the horrific situation.
"It's horrible, absolutely horrible," Buckley told Fox 5 Las Vegas.
"I can't even express everything that this person has stolen from me in these last few days," she said.
VIRGINIA POLICE INVESTIGATING UNWANTED SHAVING OF CATS
Police are still searching for the suspect, but believe it could be the same person linked to a similar dog poisoning incident that happened in 2015. Those dogs died after eating poison left in the same area, according to police.
"These happened close together, all these cases, same situation, same scenario, kidneys have been affected," Dr. Maninder Herr of the Homestead Animal Hospital said.
Officials, however, were never able to make an arrest in the 2015 case.