Dogs break into Baton Rouge Zoo and kill 3 monkeys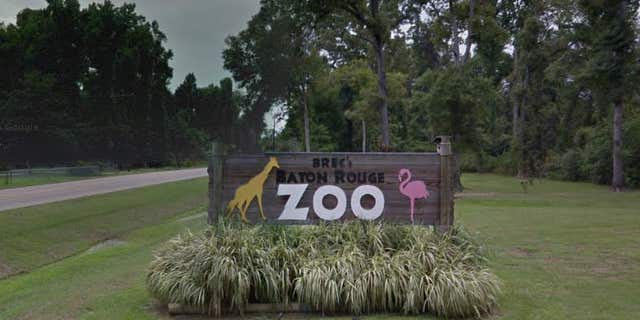 Three monkeys at a Louisiana zoo were found dead Tuesday after dogs broke into the facility and attacked them as they reached out of their enclosures.
Baton Rouge Zoo director of marketing and developing Kaki Heiligenthal told The Advocate on Wednesday that zoo officials are still trying to determine the events that led up to the primates' death.
The monkeys that died were spot-nosed guenons. Those particular primates are native of Africa and have distinct colorful markings. The oldest monkey was a 29-year-old female. She died with a 22-year-old male and an 18-year-old male.
Heilingenthal told the paper that the domestic dogs weren't able to actually enter the guenons' exhibits. Zoo officials believe the dogs were able to get close enough to the exhibit to grab the animals as they reached out of enclosure, causing the fatal injuries.
When the zoo keepers arrived in the morning, they found two of the monkeys already dead and they had to euthanize one more. The dogs are still loose and officials are still trying to capture them.
Heiligenthal assured The Advocate that the fence was checked two weeks ago and is monitored on a routine basis.
The deaths of the monkeys come at a rocky time for the zoo that has already seen the deaths of a few animals this year.
The Baton Rouge Zoo lost two giraffes, a tiger, a lion and a few other animals in the spring. The zoo is also in the middle of a multi-million dollar rebuilding campaign to the public that could eventually relocate the zoo.
The zoo previously suffered a similar dog attack in 2010. In 2010 a pack of dogs got into the zoo and killed 17 flamingos.
Click for more from The Advocate.