Dog rescued three days after horrific boating crash in California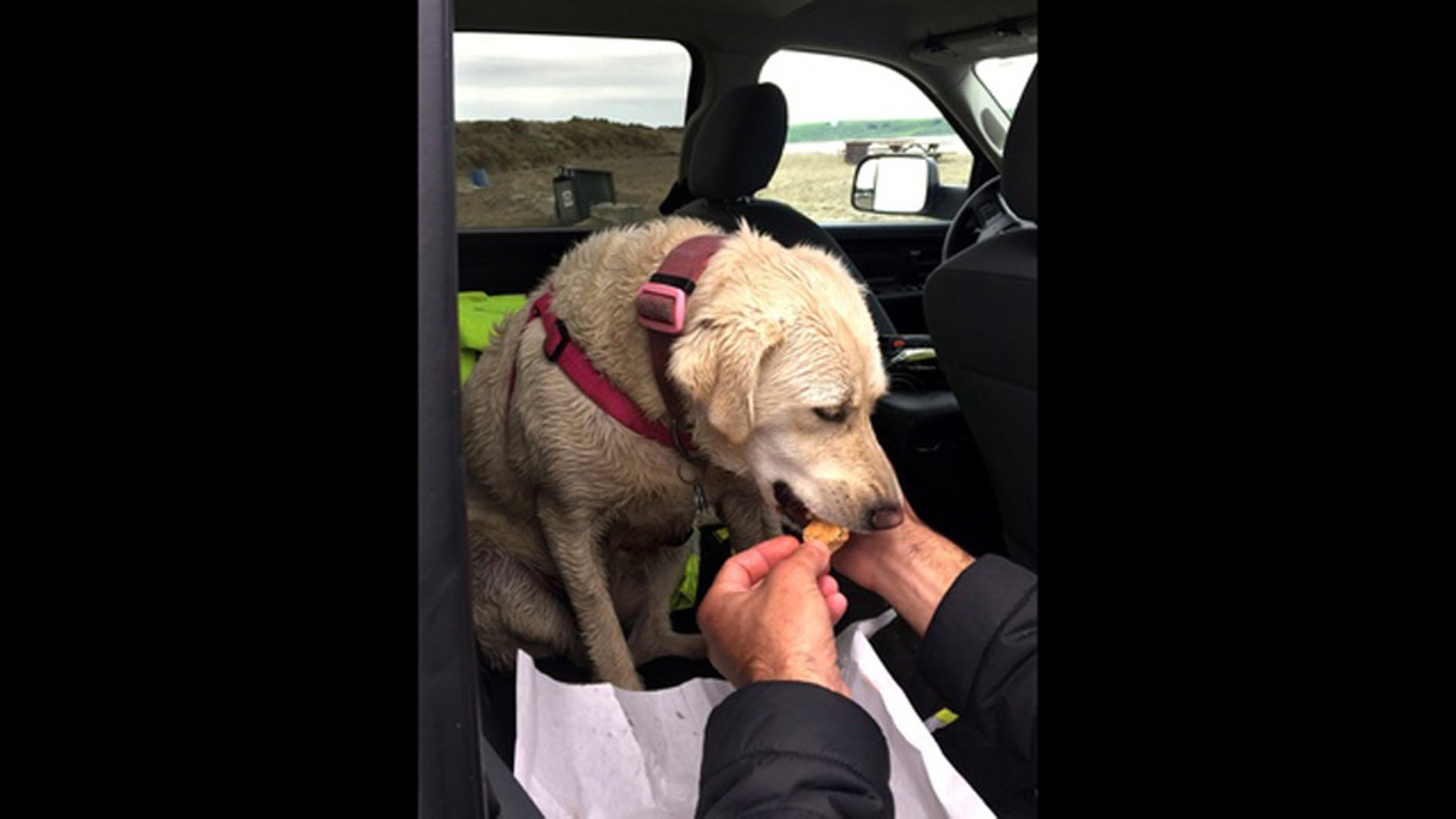 A dog that was assumed drowned during a fatal boating accident on April 3rd was found by two California firefighters on a rocky beach Thursday.
Brian Phidat Ho, a 47-year-old San Jose resident, died when his 13-foot Boston whaler capsized in rough surf at the mouth of Tomales Bay in northern Marin County.
MAN CHARGED IN DEATHS OF 9 DOGS, STARVING 13 OTHERS IN NY
Two dogs and another man also were in the boat when it was capsized by waves; the second man and one of the dogs were recovered shortly after the incident by Sonoma County Sheriff's Office personnel.
At 11:30 a.m. Thursday, Marin County Fire Battalion Chiefs Chris Martinelli and Graham Groneman were riding on rescue watercraft just offshore, scouting locations during a water rescue orientation for firefighters.
MAN WIELDING SAMURAI SWORD ARRESTED IN TEXAS
They were about a quarter mile north of Dillon Beach when they spotted a pale yellow object on the beach.
"They were hugging the coastline when they saw the dog hunkered down under a rocky outcropping," said Battalion Chief Bret McTigue. "They went on shore and put a lifejacket on him. He was wet and shivering after a few days out in the elements."
The dog, a young yellow Labrador retriever named Yoda, matched the description of the missing dog from Monday's capsizing.