Dog hailed as hero for alerting deaf boy to fire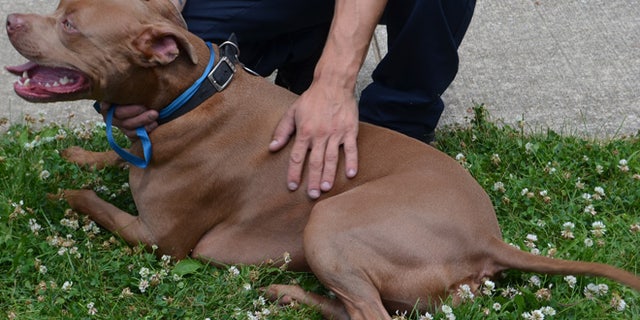 INDIANAPOLIS – A pit bull named Ace is being hailed as a hero for licking the face of a sleeping, deaf 13-year-old Indianapolis boy to alert him that his house was on fire.
Indianapolis Fire Department Capt. Rita Reith (ryt) says Nick Lamb was home alone and sleeping without his hearing aids when the fire began Wednesday.
She says Ace licked Nick's face until he awoke to find the house filling with smoke. The boy quickly covered his nose and mouth with his T-shirt and fled outside. He was not injured in the fire.
The boy told firefighters this was the first summer he was old enough to stay home alone and that he had returned from summer camp just three days earlier.
Firefighters estimated damage to the home at $175,000.