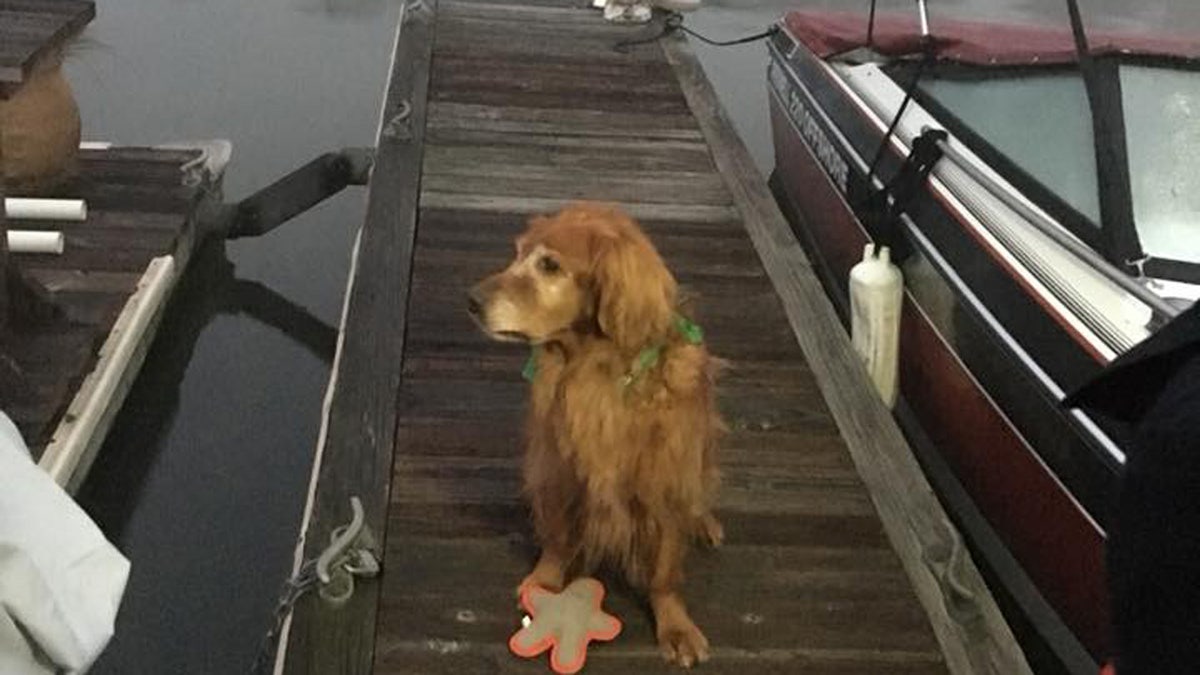 A pooch in Northern California is being hailed as a hometown hero after helping to rescue a man who fell into the water at a marina on Wednesday.
The Pittsburg Police Department wrote in a Facebook post the man was out for his morning walk when he slipped and fell into the water about 40 miles northeast of San Francisco.
Moe, a Golden Retriever, saw the incident unfold and began barking. When Moe's owner woke up to see what the barking was about, he saw the man struggling in the water.
WHEN 'MAN BITES DOG': SUSPECT CHOMPS K-9, BUT THE K-9 CHOMPS RIGHT BACK
"The man was able to be helped from the water and was extremely grateful to his new barking buddy!" the department said in the Facebook post.
Police visited Moe later in the day, and said he is "about as sweet as can be and clearly loves the attention he is receiving" for his role in the rescue.
"We are proud to say you really are a hometown hero!" police said.