Does audit show Federal Reserve Bank sitting on $21 billion in gold?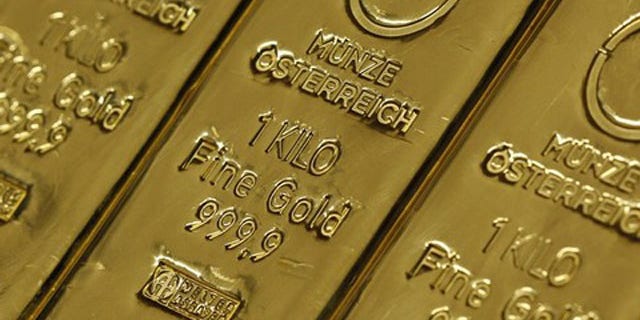 NEWYou can now listen to Fox News articles!
The federal government has quietly completed an audit of U.S. gold stored at the New York Federal Reserve near Wall Street.
For many years, the U.S. government has been rumored to have a gold stash worth about $21 billion stored at the Federal Reserve, the Los Angeles Times reports.
Some conspiracy theorists believe the bullion may have been lifted in a heist, similar to the movie "Die Hard"; others claim the gold has been used in a shadowy government transaction, or even swapped with gold-painted bars, according to the paper.
Now, according to the Times, the U.S. government has completed its audit – which included drilling holes in the bars to test their purity.
The Treasury Department has refused to disclose any details of the audit, saying the results will be announced by the end of the year.
The Treasury's auditing operation, including drilling, is a first for the New York Fed. The department's inspector general previously audited and tested only gold it keeps under heavy guard at Fort Knox, West Point and the U.S. Mint in Denver. These three locations hold 95 percent of the country's bullion.
Click for the full story from the Los Angeles Times