Documents say Arizona woman killed in home had head injury; police watching person in her past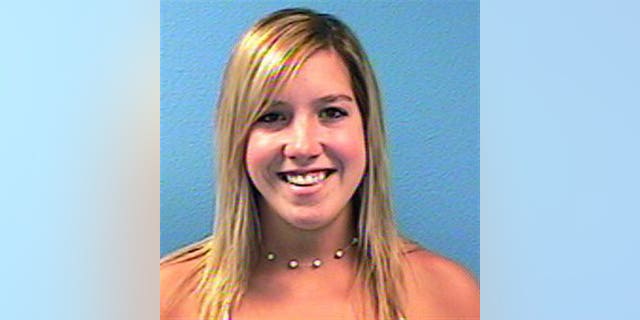 PHOENIX – A 31-year-old woman found slain in her suburban Phoenix home suffered serious head trauma, and her body was lying in a pool of blood, according to court documents released Friday.
The records revealed new details about the killing of Allison Feldman, a saleswoman for a medical-device company who was found dead Feb. 18 at her house near bustling Old Town Scottsdale.
Police previously withheld many details of the case, including the woman's cause of death and whether any belongings were missing from her home.
According to the search-warrant affidavit, Feldman's boyfriend found her nude with a cloth wrapped around her head. He then went outside and called 911.
First responders found Feldman had "cranial trauma" and pronounced her dead. They also discovered a white substance around her body and smelled a bleach-like odor, the documents said.
The records show a surveillance camera from a nearby home confirmed the boyfriend's account of his arrival at the residence. Police have not said he's a suspect.
In the Feb. 19 paperwork, a detective said investigators were seeking a warrant to monitor another person who had contact with Feldman in the past.
On Friday, Sgt. Ben Hoster wouldn't say whether that person was still part of the investigation.
"There are only two people that know the elements of this crime. ... That would be Allison and her murderer," Hoster said.
He declined to answer further questions about the affidavit, which was first reported by KTVK-TV.
"We are not going to comment on the search warrant because of the integrity of the investigation," Hoster said. "This is a very sensitive case, and we are working nonstop."
Authorities have been tight-lipped about the case, declining to say whether Feldman was sexually assaulted or if there were signs of a struggle. But at a community meeting Tuesday, police said her death was an "isolated incident."
Also, there were no signs of forced entry at her home.
Feldman worked in sales for a Swedish medical-device company. The Minnesota native's father, Harley Feldman, has said the family didn't know of anyone who would want to hurt her.
He said when he last talked to his daughter, she was looking forward to a business trip and had just bought a new dress. She also received a positive performance review at work and was talking about getting engaged in a few months.