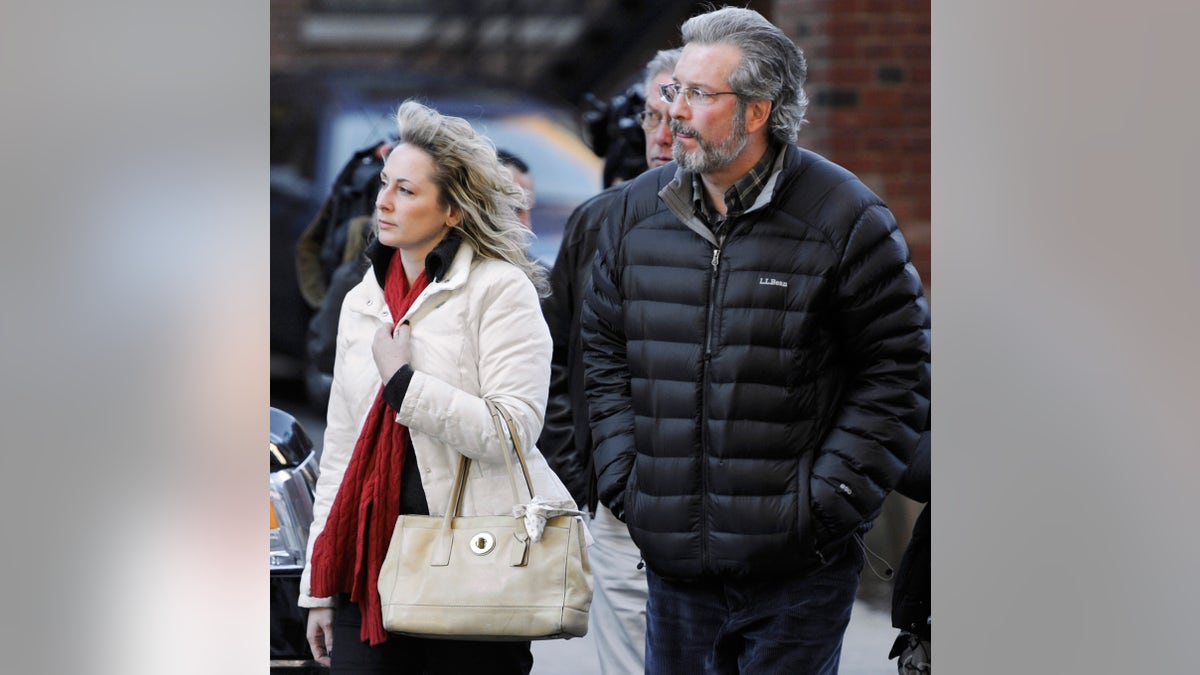 WEST HARTFORD, Conn. – A Connecticut doctor whose wife and two daughters were killed in a 2007 home invasion has remarried.
Dr. William Petit, 55, wed 34-year-old photographer Christine Paluf on Sunday. About 300 people attended the ceremony in West Hartford and the reception in Simsbury, said Rick Healey, a friend and family spokesman.
Paluf met Petit while working as a volunteer for the Petit Family Foundation, a charity set up by Dr. Petit in memory of his family after the killings in Cheshire. The foundation helps educate young people, improve the lives of those with chronic illnesses and protect those affected by violence.
Two men, Joshua Komisarjevsky and Steven Hayes, are awaiting execution for killing Jennifer Hawke-Petit, 17-year-old Hayley and 11-year-old Michaela inside their suburban home.
Hawke-Petit's mother, Marybelle Hawke, has said her family welcomed the engagement and encouraged Petit to find peace and joy in his life.
Hawke-Petit's sister was among the wedding guests. A blessing written by Hawke-Petit's father, the Rev. Richard Hawke, was read at the wedding, Healey said.
The state legislature in April abolished capital punishment, but only for future crimes. Gov. Dannel P. Malloy and key state lawmakers had insisted on that as a condition of their support for repeal in a long-running debate that focused on the Petit case.