Doctor: Chest compression led to CA homeless death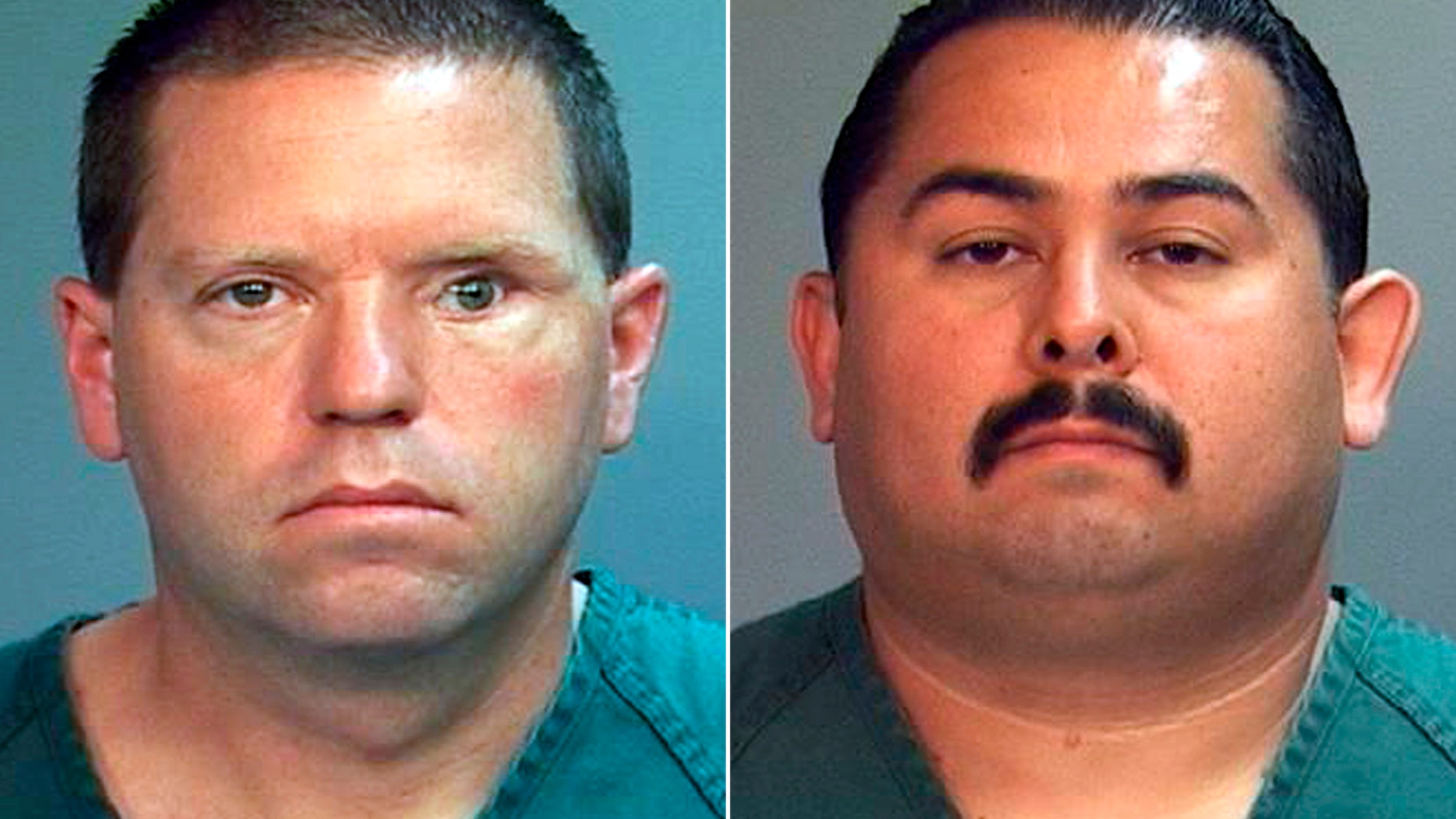 SANTA ANA, Calif. – A trauma surgeon said Tuesday that continuous compression of a California homeless man's chest during a confrontation with police officers caused breathing problems that led to his death.
The testimony by Dr. Michael Lekawa came during a hearing in response to intense questioning by attorneys for two Fullerton police officers charged with killing 37-year-old Kelly Thomas during an investigation of a reported car burglary at a transit hub last July.
Lekawa noted that surveillance video and audio recordings of the incident showed that Thomas' voice changed from initial shouts of "I can't breathe" to long, drawn-out moans before he stopped talking altogether.
Lekawa, chief of trauma surgery at University of California, Irvine Medical Center — where Thomas was taken after the confrontation — said he believes the incident caused Thomas' respiratory problems, which deprived his brain of oxygen.
"The ongoing compression of his chest ultimately led him to have a respiratory arrest," Lekawa said during the hearing to determine whether sufficient evidence exists for the officers to stand trial.
Prosecutors contend that Officer Manuel Ramos punched Thomas in the ribs, tackled him and lay on him to pin him down. They say Cpl. Jay Cicinelli used a Taser four times on Thomas as he screamed in pain and also hit him in the face eight times with the Taser.
Thomas lost consciousness and was taken to a hospital. He was taken off life support and died five days later.
Ramos, a 10-year-veteran of the Fullerton Police Department, is charged with second-degree murder and involuntary manslaughter. Cicinelli, who has worked in Fullerton since 1999, is charged with involuntary manslaughter and excessive force. Both have pleaded not guilty.
The officers' attorneys grilled Lekawa over whether sufficient compression took place during the confrontation to cause respiratory arrest and whether cardiac arrest — triggered by extreme exertion — might have deprived Thomas' brain of oxygen.
Defense attorney Michael Schwartz, who represents Cicinelli, also asked whether performing CPR — as medics did when Thomas' heart rate stopped that night — for a long period of time might cause the problems that led to Thomas' death.
Lekawa said he supposed CPR compressions could lead to some of the conditions. But earlier he testified that he believed Thomas' problems began earlier, when the video showed he was no longer responsive.
The questioning came in the second day of the hearing in a Santa Ana courtroom and was marked by a repeated showing of clips of the grainy surveillance video of the confrontation, which was paired with audio from digital recorders worn by some of the officers who were present.
The video, screened in public for the first time, shows Ramos and another officer swing their batons at a shirtless Thomas and pin him to the ground as he pleads with them to stop. It later shows Thomas being hit repeatedly with a Taser while he screamed.
"We ran out of options so I got the end of my Taser and I probably ... I just start smashing his face to hell," Cicinelli commented to fellow officers on the 33-minute surveillance tape, according to a transcript provided by prosecutors because parts of the recording were muffled. "He was on something. Cause the three of us couldn't even control him."
Prosecutors say the July 5 beating began after two officers responded to reports that a homeless person was looking in cars and rattling door handles at the Fullerton transit hub, where numerous buses come and go and commuters park their cars.
Six Fullerton officers were involved in the conflict but only two were criminally charged.
Thomas' father Ron Thomas said the video shows there was no struggle while his son was on the ground being kneed by officers who huddled over him. He also voiced frustration that defense attorneys were challenging the medics in what he said was an effort to deflect responsibility from the officers.
The incident led to an ongoing FBI investigation to determine if Thomas' civil rights were violated, an internal probe by the city, protests by residents and an effort to recall three Fullerton councilmembers that is slated for next month's ballot.