Diver bitten by alligator at Florida golf course
Deputies say a man diving for golf balls was bitten by an alligator along a golf course in Charlotte County this afternoon.
It happened along the Palms course at the Rotunda Golf and Country Club in Englewood.  The 50-year-old man was bitten on the arm while diving and managed to break free, but suffered a significant injury to his arm.
The victim was flown to a hospital in Lee County. His condition was not immediately available.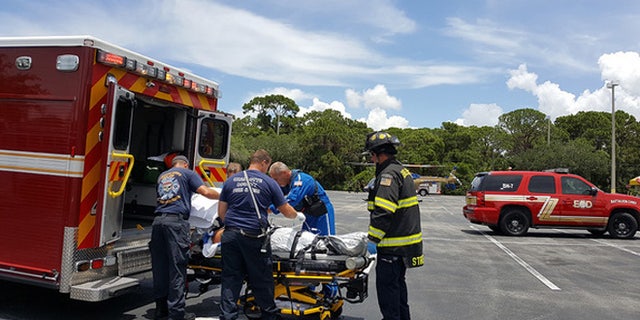 The view from SkyFOX showed a large alligator peering out from the pond while Florida Fish & Wildlife officers looked on.  Trappers have arrived at the scene and they expect to catch the gator shortly.
Alligators are a known hazard at many golf courses in Florida. The animals are often drawn to ponds and creeks along the fairways.