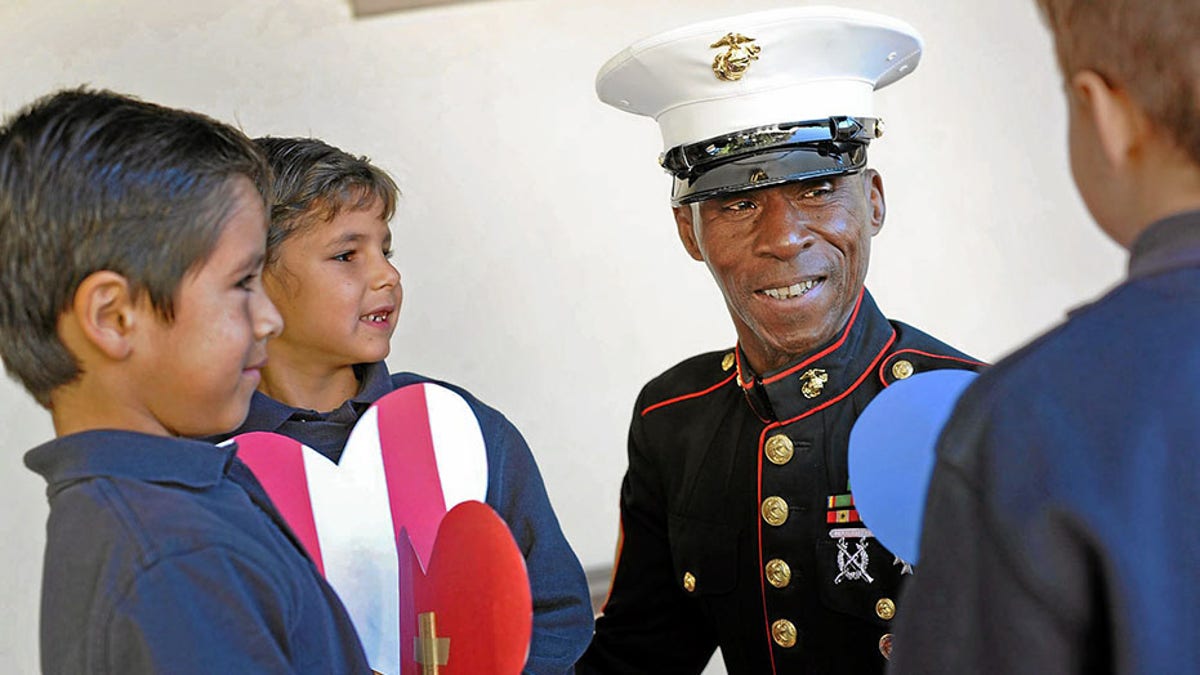 A Disneyland security guard who for years has personally thanked veterans for their service at the theme park's daily Flag Retreat Ceremony has been silenced.
The voice of Marine Corps Sgt. Ernie "Gunny" Napper has been gagged in favor of a recorded message thanking veterans for their time in the military, the Los Angeles Daily News reported Thursday.
"To all who stand here today and have served our nation, on behalf of Disney Resorts and our grateful nation, thank you for your faithful service to America," the 68-year-old Napper would say after he lowered the flag.
But starting about three weeks ago those thanks have been coming out of a loudspeaker, the paper reported.
Disneyland told Fox News that Napper still "regularly" takes part in the ceremony, along with two dozen other "cast members." The resort made the change "to provide a more consistent guest experience, and more important, to ensure all guests can hear the remarks."
A Disneyland spokesman continued, "We understand that he has personally told his leader that he thinks it is better now that everyone can hear what is being said."
Still, Napper himself told the newspaper: "A recording doesn't speak with passion from the heart."
Other visitors said they weren't happy.
"They're sterilizing a very personal, powerful part of that ceremony where Gunny connects with the veterans," Susan Emslie told the paper. She is a self-proclaimed first-generation Disney kid who was in the park the first week it opened in 1955.
"It breaks his heart to know he has to stand there silent now," she said, referring to Napper.
"Progress is great, but sometimes sad when traditions are changed -- Gunny Ernie Napper was one sharp dude, but he's a Marine and Marines are totally sharp," California military vet Gary Washburn wrote on Facebook Saturday.
Napper, who served 21 years as a gunnery sergeant from Vietnam to the Gulf War, has been a part of the Flag Retreat Ceremony since 1992, when he started working at Disneyland in Anaheim.
Back then hardly anyone was around when the flag was taken down for the night.
The paper reported that the crowds grew after Napper convinced the VIPs — Mickey and Minnie, Cinderella and Snow White, Donald Duck and Alice in Wonderland — to stop by the flagpole at sunset and bring the kids and their families with them.
The ceremony includes a band performing the "Star-Spangled Banner" and "America the Beautiful."