Dismembered alligator found in Florida driver's truck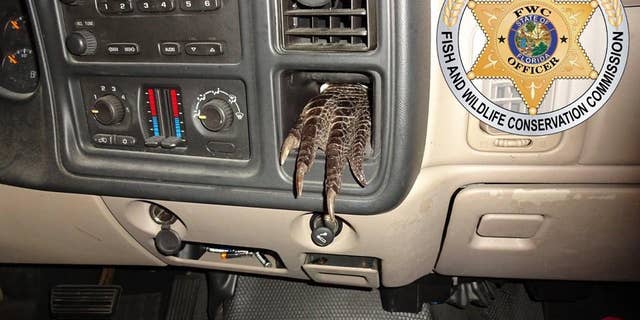 NEWYou can now listen to Fox News articles!
Maybe the guy just needed a navi-gator.
Florida Fish and Wildlife officers said Monday they uncovered a dismembered alligator stashed around an unidentified man's truck during a check at the Corbett Wildlife Management Area.
"Scattered throughout the cab of the truck were alligator parts…including the alligator foot in the dashboard of the truck!" officers posted on Facebook.
The man initially told officers the parts were from an alligator he hunted several years ago, but after further questioning, he allegedly admitted to killing the creature a few days earlier without a permit.
It's unclear exactly when the day-use pass check happened. The driver was cited for a hunting violation.